England Kit Cock-up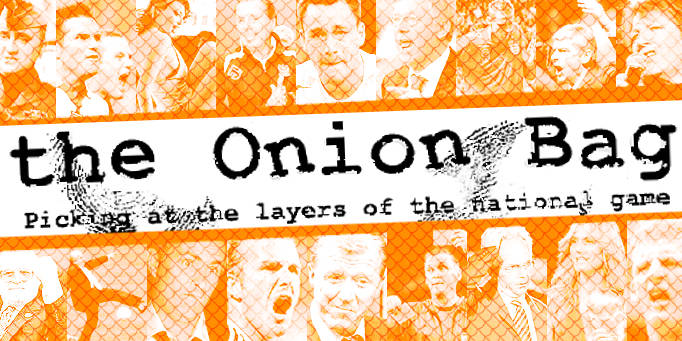 Clear strip controversy
There was uproar and consternation on Saturday when England revealed its latest new kit which instead of being white is completely transparent.
Clearly bonkers
The shock move by England's official kit manufacturers means the traditional white strip worn since 1872 will no longer be seen, however the issue of what
will
be seen is now causing much fuss.
An England spokesman told reporters "We were looking for a kit that broke down all the barriers between the men on the pitch and the fans watching them. The result is a kit that shows the perfection and imperfection of anyone wearing it."
(Meat and) two veg
The new 'clear' strip has been several years in development and required many technological breakthroughs in order to perfect the final product. Key to finding the right transparent material was the discovery of the bags filled with loose fruit and vegetables by customers of Sainsbury's which, it transpired, met all the right design criteria. They also have the added bonus of keeping the goods inside nice and fresh.
Women fans were queuing up to take a look at the England players during Saturday's match at Wembley Stadium and most of them were impressed with what they saw. Shouts of "nice tackle" were heard from many while others were just happy to pick out their personal favourites amongst the team.
Nut cluster
Saturday's match was stopped briefly mid-way through the first half when the away team lodged a complaint to the referee that the transparent kit was too distracting. The complaint was dismissed by the official who said that there was nothing wrong with England's apparel and that it would be appreciated greatly by his partner Gerald who was watching the game at home on Setanta Sports.
ITV will be repeating their highlights of the match tonight at 10pm (after the watershed) and you can catch the game in full later on Playboy TV (subscription fees may apply).