Bagged A Benitez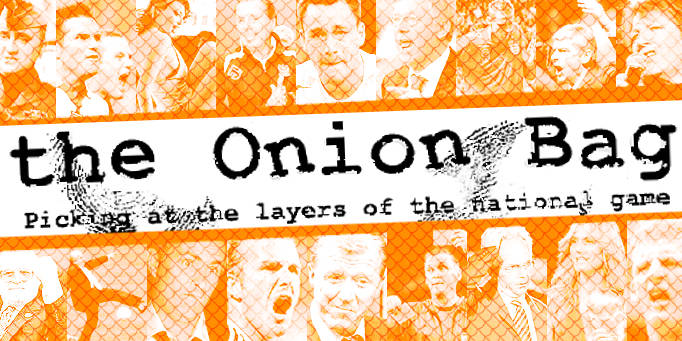 Reds boss Rafa replaces Homer in dictionary
Rafa Benitez has replaced Homer Simpson in dictionaries around the world following Liverpool's
fortunate 2-0 Champions League win
over Inter Milan.
Pulling one off
The Anfield outfit squeezed in two goals in the last five minutes against ten-man Milan to give them a lucky victory, prompting some pundits to declare that the team had "bagged a Benitez", a variation on the term "to pull a Homer" that means: To succeed despite idiocy.
"To pull a Homer" was first used in an
episode of The Simpsons
17 years ago (yes, you are that old), where powerplant employee Homer managed to avoid a nuclear meltdown by pressing control buttons blindly. Football experts quickly started comparing such witless luck to under-fire Benitez's hanging-by-a-thread survival at Liverpool, forcing book boffins everywhere to edit their dictionaries accordingly.
Hand Shandy
Editor of the Oxford English Dictionary, Dr Julius Limbani, complained, "This is the second time in a year we have
had to update the dictionary because of Liverpool
. Why can't they sink back into their 1990s mediocrity and stop creating work for me?"
The Onion Bag's intrepid reporter Larry Gak car-jacked Rafa Benitez on his way to a pie shop and demanded of him, "Are you a jammy bastard or what?" Chance once again favoured the wily Spaniard as Gak's corpulent waistband prevented him from completely entering the car and Benitez whizzed away, dragging the plump and thrashing reporter for some miles.
Flame-eyed death bitch Vordemann
We asked Dictionary Corner's beautiful
Susie Dent
, the forgotten lovely from telly programme Countdown what she thought about "pull a Homer" being replaced with "bagged a Benitez". She answered, "Tell Carole to stop hitting me, please. Get this message to my family, before it's too late."