Week Twenty One: Mind your language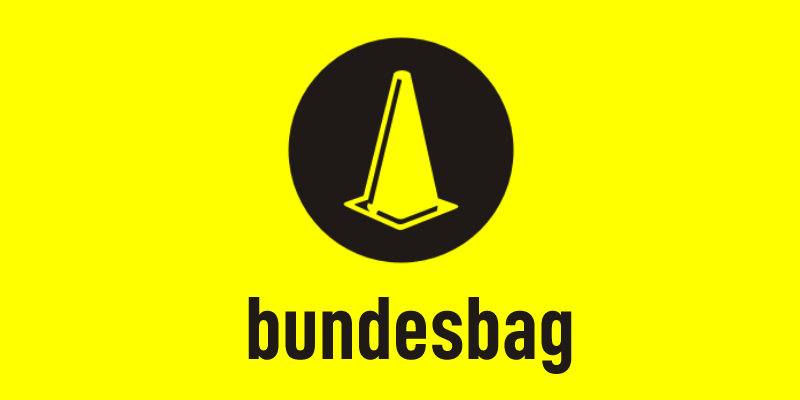 Members of high society would, no doubt, tell you that there is nothing more vulgar than applauding at an inappropriate moment. Yes indeed, timing is everything and if Marc Van Bommel had just waited until the referee's back was turned before treating him to a sarcastic ovation for some perceived injustice then maybe he wouldn't have been sent off during in the final minutes of Bayern's 1-1 draw with Hamburg. Especially if he hadn't followed it up by flipping him the bird as well.
The hi-jinks didn't stop there at the Allianz. At Bremen, play-maker Diego played Zidane to Frankfurt defender Sotirios Kyrgiakos' Matterazzi as the two re-enacted the greatest moment in the 2006 World Cup. Kyrgiakos did the swearing, Diego did the lamping, the Brazilian was sent off and the game ended 1-0 to Frankfurt. Bravissimo. What is even more amusing about Kyrgiakos' abuse was that it was conducted in English... God's own language, at least if God was a Focus ST ram-raiding, wife beating Stella bingeing chav and we all hope he's not.
Still keeping the faith on the profanity front (lingua-wise that is) was your man Mario Gomez who did what all good pros should do after a hard fought derby victory and make it personal in public. Gomez went on TV after Stuttgart's 3-1 win against Karlsruhe and called the oppo's defender Maik Franz an arsehole. No doubt the authorities will stifle their grins long enough to punish him for the outburst.
On a less earthy front, do you want to know how it feels when Duisberg come to your house and give you a beating? As ask Bielefeld's General Manager Reinhard Saftig because he should know. Plus, he's got bags of time on his hands after being sacked by the board. 2-0 and a P45 was the result.
Hannover are in a minor slump right now and Bochum were able to capitalise. The Ruhr club's 2-1 win had "hard fought" written all over it. Another club pulling away from the danger zone are Dortmund with their 1-0 win over Rostock. BVB also made through to the German Cup semi-finals tonight. A result you may of caught on the
Twitter
feed at the bottom of this page... if you'd been looking of course. Bayern play 1860 in an inter-city derby in the cup tomorrow. The game is live on Setanta if you have that in the UK.
At the bottom, Hertha got a handy point at improving Wolfsburg. Nurnberg and Cotbuss' six-pointer turned into a two pointer of which there was very little point at all.
Crikey, we've covered a lot of ground so I should wrap things up... but how can I when I haven't spent at least 20 words marveling at Schalke's total inability to take a situation by the scruff of the neck. Here is a club that is one game away from a Champion's League quarter but can they consolidate a position in the top three by beating local rival's Leverkusen? Can they fuck. Sorry but when in Rome...
That's it. Results and tables
here
. Are you on
Twitter
? Why not text live updates to the Bundesbag? Go
here
to find out more.