National Selection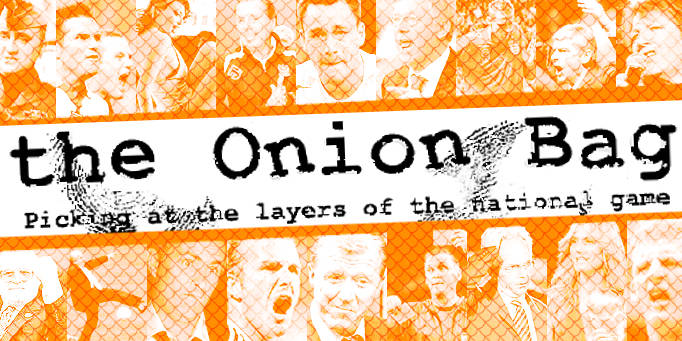 English footballers declared extinct in the wild
It's the announcement English football fans had been fearing for some time. Despite frantic lack of activity and no conservation programmes whatsoever at the FA, last night the World Conservation Union downgraded the status of English footballers to Extinct in the Wild.
Natural History Museum
"The last non-captive English footballer - the Lesser-Spotted in the Latter Stages of Cup Competitions Carragher - was last seen in January. He was seen wandering into the centre of the field, desperately giving the mating call of the English Footballer - 'Stevie! Stevie! Man on! Get rid of it!'," The Onion Bag's science and nature correspondent, Cantona Attenborough, explains. "The last time a response was heard was at the end of last summer, and at the beginning of February the Carragher simply stopped even trying."
Madame Tussaud's
Together with genetics experts and zoologists, the FA have announced extensive plans for captive breeding schemes. "Our ultimate ambition is the re-habitation of the Champions League and European Championships by 2012," explained the FA's David "Bellamy" Davies. However, The Onion Bag's intrepid Larry Gak understands that initial tests have not shown encouraging results. A Fuzzy-Headed Gerrard and a Diminishing Lampard were put into the same midfield together for extended periods, but the only thing they produced was a load of crap.
Stonham Barns Owl Sanctuary
Some pundits have suggested that this event has been on the cards ever since the introduction of the Bendy-necked Trautmann in the 1950s. However, others are angrily theorising that the English Footballer was instead driven to extinction in a much more abrupt fashion, following the relatively recent introduction of the Greater African Footballer into their Premier League environment. "When it was just the Laughing Yeboah or the Stuttering Kanu, no-one thought it was a threat," Lunchtime McPertinent of The Sunday Telegraph wrote. "But these ungainly and impotent examples were not representative of the breed. The warning signs were there, and we missed them from 3 yards."
Other experts were less scathing. The Onion Bag's biology expert, Origin O'Specious, argued that it was the way of nature. "English Footballers were slow to adapt and evolve, and have been superceded by a stronger, fitter species. In layman's terms, they're rubbish."