Waste Management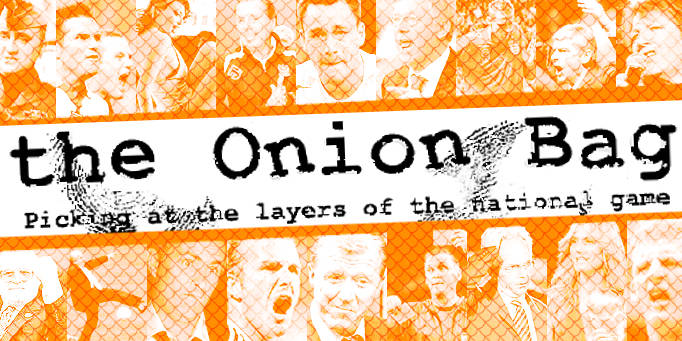 Fly-tipping still rife in the Premier League
Several Premier League managers have written sternly-worded letters of complaint to the authorities after they woke up last Friday to find that behind their backs other people had been offloading their old rubbish into other people's squads.
Eleven separate heaps of shit
"It's like hiring a skip," one angry team boss told The Onion Bag's intrepid Larry Gak. "It's all very well and good so long as you've got what you paid your money for and you're filling it up with your old rubbish. But when someone comes along and just dumps their dregs in there, it fills up too quickly, your money is wasted and then you get relegated." Upon being asked if by 'get relegated' he meant 'have to hire another one', the manager indignantly chewed his gum on a slant.
Stig Tøfting of the dump
Premier League officials are now conducting a thorough investigation to find the culprits. Already seen to have been questioned is new Spurs boss Juande Ramos. He was seen loitering near the bins suspiciously on the night of 31st January with an Anthony Gardner, Wayne Routledge, Hossam Ghaly and Paul Staltieri. Come the next morning, however, all of these players registrations were found to have been dumped in other unsuspecting bosses' rosters, leaving a contented-looking Ramos with a sturdier defence.
"People consider fly tipping as being a particularly heinous offence," Premier League chief Richard Scudamore told us, "but what a lot of them never really see is the human cost. I've already had Steve Bruce in my office this morning crying because he'd just got his Wigan team the way he liked and then some hooligan has come along and dumped Wilson Palacios and Marlon King right in the middle of it."
That's £5 million for Marlon King
Other managers seem far less bothered by the trend. Derby boss Paul Jewell — himself seen pushing Steve Howard out of a car near the Walker's Stadium last week — feels that it should be looked upon as an opportunity rather than an act of vandalism. "Some people don't like it, but to me it's a godsend," Jewell argued at his weekly press conference, sat on a battered old sofa in the middle of his front garden. "I've already found an Alan Stubbs, a Roy Carroll, Laurent Robert and Danny Mills. I'd never have paid money for any of this crap, but so long as they're here I'll see if any of them go with the rest of the stuff I've got. I should probably be able to cobble something together until we get to summer and I can resign again." Jewell then got a fresh can of lager from the pram sticking out of his pond and went into his shed, leaving Derby's new American owners to clarify that he in fact meant "rebuild the squad for a serious assault at the Championship title".