The man who saved England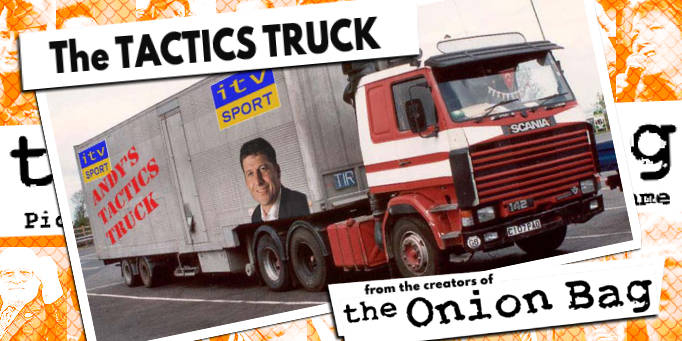 On last Sunday's Sportsweek (
BBC
Radio Five Live)
, Daily Mirror journalist Oliver Holt called Paul Gascoigne the "father of modern English football" or words to that effect. He argued that much of English football's current success is down to Gazza, referring specifically his exploits in an England shirt in 1990 and '96.

It is hard to imagine the man with a penchant for false breasts, bad wind and alcoholism as being the father of anything frankly. However, Holt's comment struck a chord and echoes a view that I, and perhaps others, hold that the game's rebirth began in Italy in 1990 and paved the way for the "whole new the ball game" that became the Premier League.

By common consent, English football was in a terrible state in the 1980's. The disgrace and indignity that followed the Heysel Stadium disaster in 1985 led to a ban on all English clubs in European competition. Starved of the experience of continental football styles and players, England went down a tactical cul de sac. Football had a reputation for being something watched by violent people inhabiting fenced in stadia watching long ball football. The game was distrusted by regular folk and despised by the Government. In 1989, the spirit crushing, devastating tragedy of Hillsborough shook the nation. By Italia '90, football was pretty much at its lowest ebb in England. Four weeks later it had almost completely transformed.

There is no history lesson required. We all know what happened. Somehow, England managed to escape their group, break Belgian hearts, survive the shock of their lives against Cameroon and eventually meet their match against West Germany in the semi-final. We Englanders love a good defeat and the penalty shoot-out against the "ruthlessly efficient" Germans (who were the best team in the tournament in my view) was the very essence of great English heroic failure. And at the centre of it all was Gazza, his skills, his passion, his desire, his yellow card and of course his tears.

Optimists like to think that England could have gone on to win the World Cup against Argentina. The South Americans, had jammed their way through the tournament and were seen as unworthy finalist. An England v Argentina final would have been the Gran Classico to end them all and a chance at revenge for the Hand of God in '86. In my opinion this is deeply unlikely, largely because of Gazza and his yellow card. He would have been suspended for the final and we'd have lost.

Gazza and his chums returned from Italy to a hero's welcome. White Hart Lane was a sell out and suddenly people were watching matches and talking about the game. The years that followed included the Taylor Report, all-seater stadium, the Premier League, Kevin Keegan's Newcastle, Euro 96 (starring the man himself), David Beckham, the "golden generation", spiralling ticket prices, too much football on telly, Richard Keys, world class players and the general hoop-la that has made English football so popular that it can barely contain its imperialist ambitions. And the man who kicked it all off was Gazza and that picture at the top of this page.

So yes, in that respect Paul Gascoigne is the Father of English Football. OK so he is not responsible for making it what it is but he does symbolise the re-engagement of the nation's love of this most beautiful of games and without that, none of what followed would have occured. It's sad that while, billionaire entrepreneurs seek to expand the league beyond it's shores and WAG toting millionaire players find themselves on the front pages of the tabloids for their indiscretions and excesses, the man who was there at the start of this circus trail should find himself under lock and key at the State's behest struggling with his sanity. Lets hope he gets better soon.