England's Foreign Legion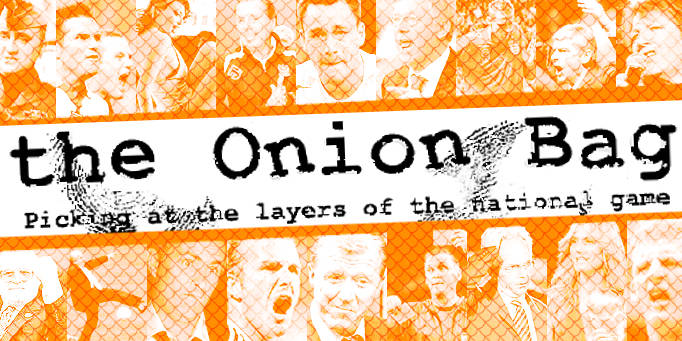 Capello sacked after turning Lancaster Gate into commando training centre
England's top stars have united to topple the national team's new Italian coaching regime after just one game under their control. It follows allegations of him running the national side like 'a boot camp'.
Oh, boo hoo
"I arrived in my Hummer on Monday morning… he confiscated that straight away. Then he broke my three-wood over his knee and insisted I only have sexual relations with my
wife
. The man is completely out of step with English football" complained one such star to us yesterday, adding that his club manager Avram Grant did not want the left-back to be named.
Shocking effort
The harsh regime did not end in Ashley Cole's parking bay. Reports suggest that at the first team meeting, Capello insisted on calling English national treasure Stevie G, "Steven" or "Mr. Gerrard". He then proceeded to draw up a
tactical plan
on a whiteboard which he expected the shell-shocked football stars to follow. "There were eleven of these round magnet things, four of them at the back, or something. He kept moving them around and talking. I didn't have a clue what the hell I was meant to do," one member of the squad wept last night. "Then when we got out onto the training pitch, he made us repeatedly
practice football skills
. Some of the older lads had never seen a football at an England training session before in their lives".
Scandalous competence
Come nightfall, the players were required to
abstain
from alcohol, fatty foods and gang rape, expected instead to adhere to a brutal ritual called "going to bed early". Those who stepped out of line were
spoken to
as adults and peers by the management team in a firm,
respectful tone of voice
. "I've never known the like," raged Wes Brown to our intrepid reporter Larry Gak. This totalitarianism was in evidence throughout the entire week, with Capello - ruling over his players with an iron fist - even standing by the side of the field during the game itself, shouting
further orders
at the now haunted-looking players.
Ladies and gentlemen, we got him
On Thursday morning, a delegation was formed, led by stand-in captain Stevie G and 6 other members of the squad. After an hour-long meeting with FA chiefs, Brian Barwick confirmed that Capello's contract had been terminated with immediate effect. England, who beat Switzerland 36-0, will begin their search for a new manager today in Newcastle. "We're looking for the man who can take this team almost to South Africa in 2010," Barwick explained.