Brazil 0 Isle Of Man 1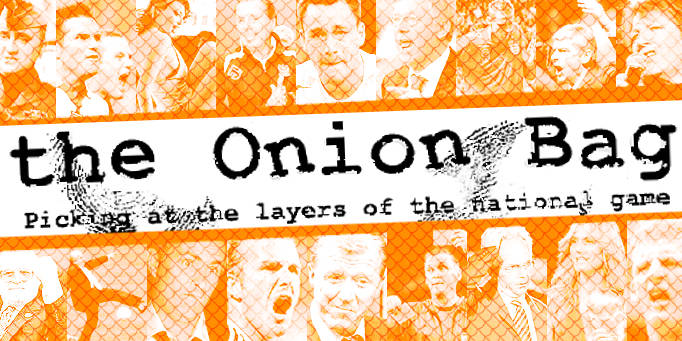 Manx a lot, says Blatter
In a shock announcement this lunchtime, FIFA President Sepp Blatter has annulled Brazil's application to host the 2014 World Cup, giving the rights instead to the Isle of Man.
The news, which has caused a huge uproar among the international football community, came in the light of doubts about the punctuality of Brazil's stadium building schedule. Now the world governing body has decided to avoid an embarrassing failure to get the stadia built on time by giving the tiny island in the Irish Sea the job of organising the event.
Stadia plans
It's understood FIFA were particularly impressed by the presentation of the IOMFA Vice Chairman Ernesto Cockroupier who promised a revolutionary new building project to meet their criteria.
"We have a plan that we think will work" said Cockgroupier. "To account for the lack of land space here on the island, we will build a series of stadia one on top of the other. It'll be like a multi-storey car park only bigger and with more seating. Oh and grass on every level. Why drive hundreds of miles to various different venues when you can take the elevator?"
Court battle
The Brazilian Football Confederation are said to be taking legal action against FIFA for failing to honour their agreement made in Zurich eight years ago, although the case is not expected to hold water due to Brazil's reputation as international braggarts and untrustworthy charlatans.
Meanwhile, the Isle of Man FA have already ordered their contractors to start work on the Stadia Tower which will effectively see ten Wembleys all built skywards. Despite concerns about the structural integrity of the building, Cockgroupier insisted the building would be a shining example of how ingenuity and new-age construction techniques could combine to great effect.
"We think one day all World Cups will be staged this way. The tower has immense versatility - so much so that the TT Race organisers want to stage next year's event in our multi-level car park. If nothing else it'll keep all those idiotic motorcyclists off the public roads."
Diddle-iddle-iddle-um
FIFA have welcomed the involvement of the Isle of Man in staging the 2014 World Cup and have said that all knockout matches in the competition will be held over three legs in honour of the Manx people. It's also been confirmed that the Rolf Harris' character 'Jake the Peg' will be the offical mascot for 2014.