Weekend TV Preview: 28 - 30 November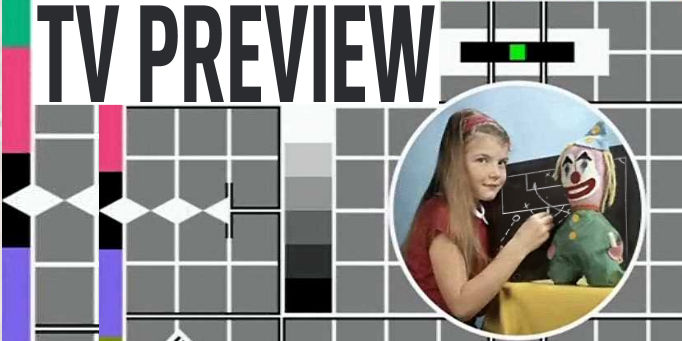 Friday 28th November
19:45 Barrow v Brentford, FA Cup 2nd Round, Setanta Sports 1
In theory this should be an absolute ruddy massacre of the highest order, but we all know about the magic of The Cup, don't we? Barrow are currently just two places above the relegation zone in the Conference National and needed a replay to beat Eastbourne Borough in the last round, but with probably the whole town turning out to cheer the home team on, would you seriously bet on a Brentford win?
Saturday 29th November
12:30 Wolverhampton Wanderers v Birmingham City, Championship, Sky Sports 1 / HD1
The battle of the top two should prove an intriguing affair with Wolves currently six points clear of the visitors. Games between these two have often ended in draws in recent years, but Wolves are due a win against Alex McLeish's men. The last time they beat them at Molineux was in 2001, so maybe this is where the home team pull clear of the chasing pack.
12:30 Hearts v Rangers, Scottish Premier League, Setanta Sports 1
Two teams very much in tip-top form. Hearts' lack of a prolific striker may prove to be the difference here, though. Wouldn't be a surprise if this one ends in a draw.
17:20 Preston North End v Bristol City, Championship, Sky Sports 1 / HD1
Preston have got there act back together again in time for the visit of the inconsistent Robins. If the home side wins, they could potentially leap up four places to fifth. Unlikely, perhaps, but a home win is certainly on the cards if City continue their recent poor run of form.
17:30 Bournemouth v Blyth Spartans, FA Cup 2nd Round, Setanta Sports 1
A far more enticing encounter, we feel, might be found around the same time on Setanta (if you've got it). The non-leaguers, who amazingly reached the Fifth Round in 1978, find themselves in with a chance of grabbing the headlines again here against the team bottom-but-one in the entire Football League. Harry Redknapp may have seen off Man United back when he was in charge of The Cherries, but Jimmy Quinn may have an even more difficult job on his hands here. Watch with anticipation...
19:00 Getafe v Real Madrid, La Liga, Sky Sports Xtra
There's no doubt about it - Bernd Schuster is on very shaky ground at the moment. Narrow 1-0 wins against bottom of the table Recreativo last weekend and BATE Borisov in the Champions League on Wednesday won't have exactly quelled the disquiet brewing up in his midst, and things may not get any easier against Getafe. Four of their last six meetings have ended up 1-0 as well... and not all of them went in Real's favour.
21:00 Sevilla v Barcelona, La Liga, Sky Sports Xtra
In fact Sevilla may want to take note from Getafe's performance last week in which they held Barca to a 1-1 draw. Not many teams have halted the Barcelona Bulldozer this season, but it's just possible that in-form Sevilla could repeat Getafe's heroics. Expect a tight encounter and a fascinating tactical battle on the part of both coaches.
Sunday 30th November
11:30 Swansea City v Cardiff City, Championship, Sky Sports 1 / HD1
Half-past eleven? Who in Max Boyce's name thought of that bright idea? With Sky's renowned lengthy pre-match build-up, they'll be starting their coverage in the wee small hours if they're not careful. Anyway, it's the big Welsh derby and arguably the most high-profile one for years as both teams are pushing for a play-off place at the moment. Expect the feathers to fly as The Swans and The Bluebirds play each other in the league for the first time in nearly ten years.
11:30 Ajax v Utrecht, Eredivisie, Setanta Sports 2
Well if it's good enough for the Welsh, it's good enough for the Dutch. Another morning kick-off sees Marco Van Basten's Ajax taking on Utrecht, coached by Willem Van Hanegem. The visitor's previous coach was Foeke Booy, the kind of name that could get you locked up if you happen to be a football commentator.
12:15 Histon v Leeds United, FA Cup 2nd Round, ITV1 / HD
This is it, folks - the archetypal 'tie of the round'. Histon, surprise package of the Conference this season, take on '© The Mighty Leeds'. You might not have heard of Histon, but they're storming their way up the league pyramid like there's no tomorrow and Leeds will know they've been in a battle come 1.45 today, that's for sure. Leeds are upwardly mobile too these days, although last week's 2-1 defeat away to Northampton won't have been the ideal preparation for today's match. Should be a corker, though, so make sure you're tuned to ITV1 around lunchtime to catch all the action PLUS the added bonus of the
Third Round draw
which follows at about 2.15pm.
13:30 Manchester City v Manchester Utd, Premier League, Sky Sports 1 / HD1
Who'da thunk it? City are looking for a third straight victory against United and might just get it after an impressive 2-0 victory over Schalke in the UEFA Cup this week. United haven't scored in their last two games, so we're going for a home win in this one. There, we've said it now.
16:00 Stuttgart v Schalke, Bundesliga, Setanta Sports 1
Yes, Schalke are probably suffering from an attack of the blues at the moment (ahem) while Stuttgart haven't won at home in the league since October 26th. This game reeks of underachievement on the part of both teams and may very well lose out in your attentions to 'Songs of Praise' on BBC1 at the same time.
16:00 Chelsea v Arsenal, Premier League, Sky Sports 1 / HD1
Scolari's been joking this week that he might be heading back to Brazil if his team don't get back on form before long. A defeat at home to a very wobbly Arsenal side might go some way to proving that many a true word is spoken in jest.
18:00 Valencia v Real Betis (2nd half only), La Liga, Sky Sports 1
Betis have only beaten Valencia once in the last five years and we see no reason to suspect anything different here. Mind you, Betis are on a run of four straight wins at the moment. Damn our lack of foresight...
20:00 Atletico Madrid v Racing Santander, La Liga, Sky Sports 1
Same deal here - Racing have only beaten Atletico once in the last five years too, but in this instance we think they might just upset the apple cart. Does anyone know if Racing Santander used to be known as Racing Abbey National many years ago? Oh, only us then...
20:00 Rennes v PSG, Ligue 1, Setanta Sports 2
Finally, to France for a 4th v 5th battle between these two teams keen on a Champions League place next season. They've got a long way to go before they reach Lyon's level of consistency, but a win for either team will put them within touching distance of the leaders in Ligue 1. Should be a good way to end your weekend of live TV football.