Bundesbag Week 12: Ride The Tiger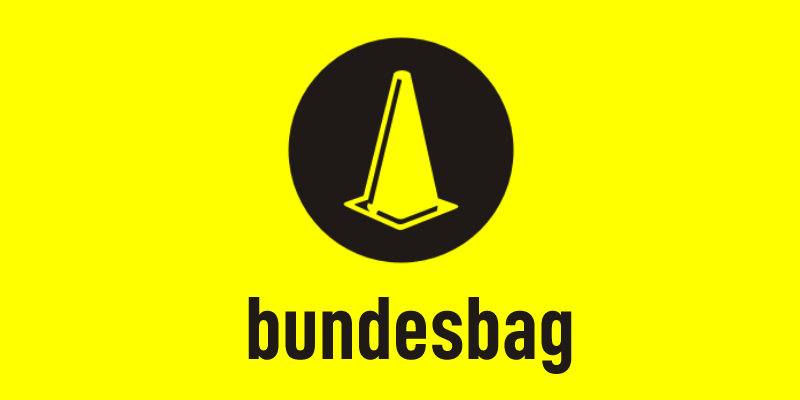 Wolfburg's Brazilian attacker
Grafite
is a fine player. Strong, good first touch, very fast, knows where the back of the net is. Had he been five years younger he may have had hungry, jealous eyes watching him from across the water in England. As it is, he's 29 and if he's going anywhere after the Wolves, its Bayern.
Grafite
scored a hat-trick at the weekend in a game against the hapless Cottbus. The 3-0 scoreline made it look easy for the home team and in truth it was, eventually. However, Cottbus had a perfectly good goal ruled off and conceded a penalty thanks to a pretty theatrical dive from Dzeko which deserves a retrospective booking if that's at all possible. After that it was the Grafite show and he managed to keep Wolfsburg sniffing around the top end of the table, albeit in seventh.
Another fantastic attacker in the Bundesliga is Bayer Leverkusen's
Patrick Helmes
. His ninth goal of the season was scored in the first minute just as the folks at the Wildparkstadion, Karlsruhe were settling down for the afternoon and what proved to be top notch attacking football. Helmes sent Leverkusen on a mad goalscoring spree putting the visitors 3-0 up after 24 minutes.
With a recent record of played four, won four, scored eight, conceded none, things were looking pretty good for the Bayer club to put another notch on their Bundesliga bedpost. However, they reckoned without a free kick from Karlsruhe's Antonio Da Siva which took a wicked deflection to beat Rene Adler in the Leverkusen goal.
From then on the result was inevitable and KSC fought back to level the game 3-3. While Adler berated his defense at the final whistle, he at least could console himself with the fact that his team had still climbed to the summit of the Bundesliga table.
This is thanks to Hertha Berlin who have finally stopped the Hoffenheim Express in its tracks. All it took in the end was a goal from a Liverpool striker.
Andrei Voronin,
to be precise, who is on loan at the Berlin club. Despite the Hoff's unpopularity there were 59,000 people at the usually quiet Olympic Stadium so they must be doing something right. On the other hand HSC haven't lost at home in four games so maybe the Berlin public are rewarding them for a job well done.
Warming to the attacking players theme, great things were expected of Borussia Monchengladbach's Marko Marin this season. In fact great things were expected of 'Gladbach this season. Little of that promise had materialised until this weekend when the 19-year-old midfielder score two smashing goals against Bielefeld. One was a free kick, the other a jinking passing moving run with a lovely finish and only the
teeniest
hint of offside from his team mate Rob Friend. Arminia were left cursing their luck and some missed chances early doors during this six pointer. 2-0 was the final score at the Schüco-Arena and 'Gladbach shoot up the table.
Elsewhere, Hamburg's two Croatians strikers Olic and
Petric
(the latter playing against his old club) put BVB to the sword 2-1 and moved into fourth place. Stuttgart are going backwards. This week they fought back to scrape a 2-2 draw against Frankfurt, a match which saw
Jens Lehmann in bother
.
Having pasted Berlin last week, Bremen couldn't manage a single goal against Bochum. Fortunately, for Thomas Schaaf's men their opponents proved just as miserly in front of goal. Koln's excellent form has done nothing for Dieter Hecking's aforementioned eyebrow line (see Bundesbag's passim). Cologne won 2-1 at the RheinEnergie Stadion and their supporters will be delighted to see their team sat above Dortmund in the table.
Finally, Schalke welcomed champions Bayern Munich to the Veltins Arena. The game got off to a flyer with two goals in the first five minutes. Bayern took the lead with a lovely strike from Luca Toni. The Royal Blue's summer import
Jefferson Farfan
(who sounds like a 70's prog rock group to me) scored the home side's equalizer. Franck Ribery, who is playing catch up following his early season injury, buried the winner and his fourth goal of the season thanks to some excellent work on the flank from Ze Roberto.
It was a tense encounter which could have ended in a draw had Heiko Westermann not missed a header at the far post in the final minutes. If only Kevin Kuranyi had been there instead. No doubt he was off sulking somewhere about some percieved slight. Kevin Crybaby more like.
That's it. Results and tables
here
.