Bundesbag Week 14: Vey To Blue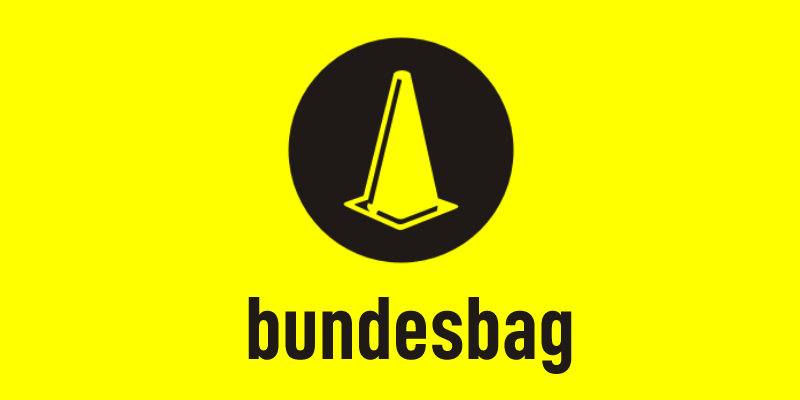 I suppose the writing had been on the wall for Armin Vey for some time. The Stuttgart boss' last day Bundesliga title triumph two years ago was followed by an indifferent league season and an atrocious Champions League campaign. This season has simply not been good enough given the players at his disposal. On Saturday Stuttgart were beaten 4-1 in appalling fashion by Wolfsburg. Shortly afterwards, Vey was sacked. Marcus Babbel will replace him, although whether this will be in a caretaker role in not clear.
Joining Vey in the queue at the Labour Exchange may be Edmund Becker who is the coach of Stuttgart's bitter rivals Karlsruhe. The Baden club are plummeting down the table even faster than Stuttgart. The loss of last season's heroes Tamas Hajnal and Mario Eggiman seem to have taken their toll and their second season may be their last for a while at this rate. Becker is talking of bringing some new faces to the Wildparkstadion in January which can't come quick enough, especially after their lacklustre display at home to BVB where they lost 1-0 to a Mo Zidan goal.
Speaking of
Mario Eggiman
(yes we were), his move to Hannover this season hasn't worked out that well so far. He and his team mates suffered a nightmare 4-0 defeat at Frankfurt of all places, Liberopolous bagging a brace for the home team. Both teams are struggling with injuries so will look to the Winter break in order to recharge themselves and start over in February.
Another team that could use a break is Cottbus. Losing to Bayern is no disgrace for a team of Energie's resources but the Allianz has been a real house of pain for them in recent years. Saturday was no exception. Despite taking the lead, thanks mainly to the indecisive Michael Rensing, the visitors were torn apart by the champions in general and Franck Ribery in particular. The great man kicked off proceedings with a free kick and then inspired his team-mates to score another three before declaring. Luca Toni, Klose and Demichelis (yes Demichelis) were the beneficiaries of Franck's genius.
Bayern's triumph has them putting pressure on the top two who entered the weekend with only a single goal between them. The Hoff didn't cave despite a tricky journey to Koln. That man Ibisevic was on target twice in a 3-1 rout at the RheinEnergie Stadion.
Leverkusen on the other hand were shocked by lowly Bielefeld who fought hard for their 2-1 victory. Artur Wichniarek's opener was a beautiful strike. Halfar doubled Bielefeld's tally leaving Patrick Helmes to lead an ultimately unsuccessful fightback
Elsewhere, Schalke put 'Gladbach to the sword 3-1 no thanks to a brace of missed sitters from Kevin Crybaby. Hertha kept their excellent run going but only just. They went 3-0 up at Bochum only for their hosts to fight back to 3-2. It should be noted that Hertha's success has been without their 'talismanic' striker
Marco Pantelic
who, according to him off the Bundesliga highlights programme is linked with Spurs... Arf!
Finally, Sunday's Northern Derby between Hamburg and Bremen was a typically stirring affair. Both teams have been pretty inconsistent and this unpredictable element lent itself to what looked like a cracking derby game which finished 2-1 to Hamburg. Paolo Guerrero was first to Tim Wiese's saved shot from a Petric free kick and took the lead for Hamburg. Bremen stormed back and Diego first won a free kick and then buried it in spectacular fashion. From them on it was a right ding-dong in front of a packed and passionate crowd. The winning goal befitted the spectacle. Ivica Olic from 25 yards. Seek it our through the usual channels. What a strike.
That's it. Results and tables
here
.