Bundesbag Week 11: Where's Beeks?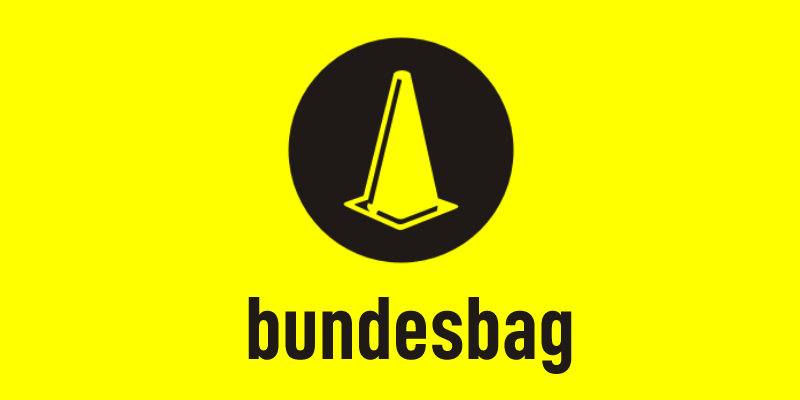 To the best of my knowledge, the Baden Derby between Hoffenheim and Karlsruhe has never taken place before. It certainly hasn't happened in the Bundesliga. Whether it endures depends chiefly on a couple of things: can Karlsruhe keep swimming against the Bundesliga tide and stay in the division over the long term and is Dietmar Hopp about to announce that all has cash was tied up in Hedge Funds and has lost the lot after taking a
misplaced punt
on Volkswagen going down the tubes.
KSC, on the other hand, will hope that there will not too many more of these derbies if they end up like the one on Saturday in Mannheim where they were given a 4-1 (gerd) mullering by the home side. Two of the Hoff's goals came from Vedad Ibisevic. This brings his tally to 13 (thirteen) goals for the season. He's only played 11 (eleven) games. As Kurt Wagner would say "Unglaublich!"
Ralf Rangnick
's team's latest demolition job keeps them top of the table above the only slightly less impressive Bayer Leverkusen. Their 2-0 win over Wolfsburg was their fourth in a row and has removed the wind from Felix Magath's sails somewhat. Bayer continue to play some scintillating stuff under coach Bruno Labbadia and Setanta viewers in the UK got the opportunity to watch them in action last Friday.
Slipping into third place are Bayern. The mercurial Ribery is back on the pitch and back among the goals. The former played a significant role in the Bavarian's 3-1 victory at home to Bielefeld. He scored one of the goals, made a sufficient meal of a foul on him by Rober Tesche to persuade the ref to send Tesche off. He then tried out for the Munchen Amateur Dramatics Society to earn a penalty on 84 minutes which Podolski converted. Ribery was substituted immediately afterwards by Klinsmann, possibly to protect him from angry Bielefeld players. Perennial consolation goalscorer Artur Wichniarek scored Bielefeld's er... consolation goal.
Elsewhere there were a couple of other derbies to tell you about. BVB and Bochum played out the only draw of the weekend. 1-1 was the final score at the Westfalon however, set your YouTube for Bochum's goal by
Tomasz Zdebel
. David Bentley eat you heart out. Up north, Hannover earned some respite from their torrid season with a fantastic 3-0 win over Hamburg. Each goal was superbly worked but could not lift Dieter Hecking's eybrows by the 3 millimetres required to remove the perma-frown on his face.
Koln are starting to get a little more comfortable in the top flight. They won 3-1 at Stuttgart. Schalke kept the momentum going with a straightforward 2-0 win at Cottbus. Martin Fenin's return to form is great for Frankfurt but bad for 'Gladbach. 2-1 the final score at Borussia Park.
Finally, Bremen are showing signs of a return to type following a devastating 5-1 spanking of a decent Hertha side. The pick of the goals was Diego's volley which I urge you to seek out through the usual channels. Spectacular and beautiful. Bremen are eighth and on the move. Probably best not to mention the Champions League, eh?
That's it. Results and tables
here
.