Midweek TV Preview: November 10th - 13th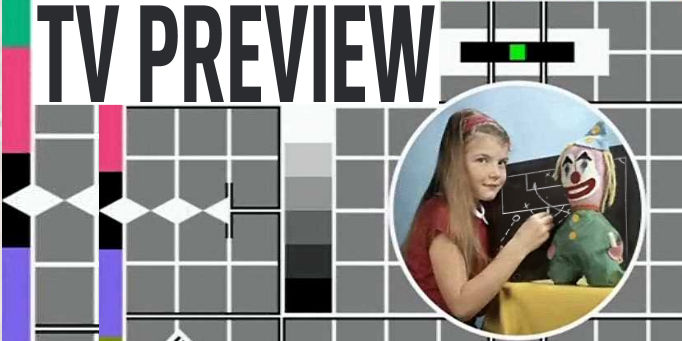 (All times UK)
Monday
10 November
19:45 AFC Wimbledon v Wycombe Wanderers, FA Cup 1st Round, Setanta Sports 1
Amidst the fawning tributes and triumphalism at Wimbledon, there is a decent cup tie here. Neither team are used to losing and it will be refreshing to see a Dons game on telly that does not take place in front of a half-empty stadium.
19:45 Ballymena v Newry, JJB Premiership, Sky Sports 1
Three of the last four fixtures between these two teams have ended in 2-2 draws. This, presumably, is why the Sky match pickers selected this fixture. May prove a decent alternative for contrary types unwilling to join in the FA Cup hoop-la.
Tuesday 11 November
19:45 Arsenal v Wigan Athletic, Carling Cup 4th Round, Sky Sports 2/HD2
Arsenal Juniors turn out to dish another helping of humiliation on another club's first team. Steve Bruce's men are the latest potential victims anxious to tear up the script and give the snotty-nosed toerags a thorough birching.
Wednesday 12 November
18:30 Sampdoria v Empoli, Coppa Italia, SportsXchange
Possibly the only Italian football available on any TV channel in the UK right now. A relatively smart move this by SportsXchange, given the undoubted interest in Serie A, to go for a domestic cup competition which will be much cheaper than the league yet should yield an audience.
19:45 Tottenham Hotspur v Liverpool, Carling Cup 4th Round, Sky Sports 1/HD1
With a Champions League place out of sight for Spurs, this represents their first pressure fixture since Redknapp took charge. As holders, Tottenham supporters will expect their players to put up a stiff defence against a Liverpool team whose collective eye is on a much larger prize.
19:45 Motherwell v Rangers, Scottish Premier League, Setanta Sports 1
The pick of the midweek fixtures in Scotland. A local derby, the match report of which will include the words
dogged
,
stubborn
,
battered
,
inevitable
and
Rangers
.
There is also a Copa Sudamericana and FA Cup Replay scheduled on Setanta on Thursday. No team details were available when we went to print.