Quantum Of Gallas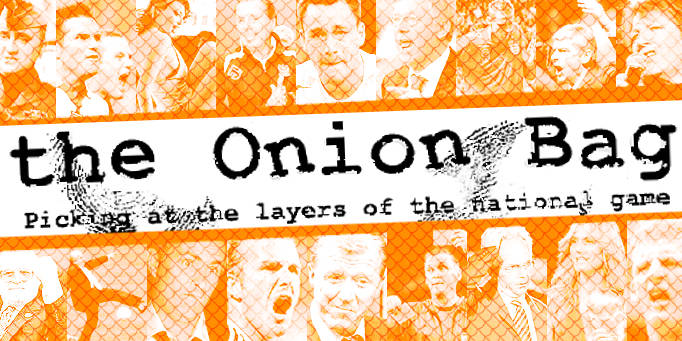 Gunners skipper missing Bond
The Onion Bag can exclusively reveal the reason for ex-Arsenal skipper William Gallas' recent outburst and
subsequent omission
from the team on Saturday: He has not seen the new James Bond film yet.
Gallas is a huge fan of 007. He's got all the DVDs and has read all the books. He's even got a toy Lotus from
Spy Who Loved Me
. The Onion Bag understands that Gallas has grown increasingly morose about the existence of a James Bond Film that he hasn't seen.
Silverfin
Last week Gallas attacked some of the younger members of the Arsenal team who had been to see Quantum Of Solace. Apparently they said it wasn't up to much. This enraged the centre half who accused them of 'lacking commitment'.
Gallas has a history of hissy fits. At Chelsea he allegedly threatened to score an own goal unless his transfer request was not granted. Last season, he remained seated on the pitch at Birmingham and refused to return to the dressing room until his tea was ready. Manager Arsene Wenger had to come out and personally reassure him that his fish finger sandwiches were on the table and the crusts had been removed.
Double Or Die
Wenger is, said to be, 'astonished' that his erstwhile club captain has not been able to find the time to go to the cinema. Particularly considering that, as a professional footballer, he effectively works part time.
Despite this, he gave Gallas last Saturday afternoon off to pop down to Leicester Square while his teammates went up to Manchester City and
lost 3-0
. However, Wenger was furious to learn that Gallas had not gone to see the Bond movie after all, electing instead to stay at home and watch Soccer Saturday.
By Royal Command
Gallas is a big fan of the programme's host Jeff Stelling and has demanded that he be given the afternoons off to watch Countdown when Stelling
takes over as host
of the weekday puzzle game show. The club are expected to agree.