Midweek TV Preview: 17 - 20 November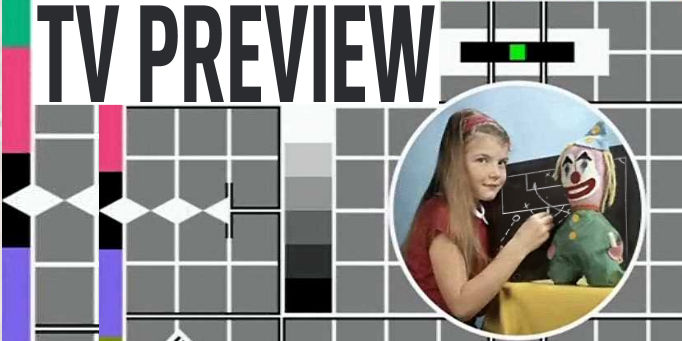 (All times UK)
Monday 17 November
19.45 Northampton Town v Leeds United, FA Cup 1st Round Replay, Setanta Sports 1
Northampton took an early lead in the first game, only to be reduced to ten men in the middle of the first half, then conceded a penalty before the break. Swindon's conquerors Histon await in the next round, for almost certainly another TV appearance.
Wednesday 19 November
19.15 Denmark v Wales, International Friendly, BBC2 Wales & BBC Interactive
Anyone who saw Wales' narrow defeats to Germany and Russia will see the promise that John Toshack's teams have. This tricky tie should put them in good stead for the rest of their qualifying campaign.
19.45 Northern Ireland v Hungary, International Friendly, Sky Sports 3
Erwin Koeman
's record with Hungary shows promise, with just one defeat in his eight games in charge. Like Northern Ireland they haven't qualified for anything since the 1986 World Cup, and look, on paper at least, reasonably well matched.
19.45 Republic of Ireland v Poland, International Friendly, Sky Sports 2
Despite all the shenanigans involving the Polish FA and the possibility of being expelled from international football and stripped of the 2012 European Championships, Leo Beenhaker is quietly steering them through another qualification campaign. For the Irish, the home fans will be happy if they can score more than one goal - something the team haven't achieved over the last two years.
20.00 Scotland v Argentina, International Friendly, Sky Sports 1
All eyes on the bench in this game as the legend that is Diego Maradona takes over the reins of the Argentinian national team. He's there because they've been a bit rubbish of late and it would be a huge morale booster for Scotland if they could take advantage of the transition. They won't.
20.00 Germany v England, International Friendly, ITV1 & ITV HD (Freesat only)
Capello's taking a lot of young and more importantly in-form talent to Berlin for this tie. A good atmosphere will once again be ruined by that sodding brass band playing the theme to The Great Escape.
Thursday 20 November
19.45 Crawley v Ebbsfleet, Blue Square Premier, Setanta Sports 1
Both teams are in worrying league form: Crawley are struggling to string decent results together while Ebbsfleet's 1-0 win over Barrow halted a run of five successive defeats. Expect to hear a lot more about Ebbsfleet in the coming months as their PR machine try desperately to re-engage the 28,000 MyFootballClub members whose subscriptions renew in February.
23.15 Estudiantes v Argentinos Juniors, Copa Sudamericana Semi-final 2nd leg (1-1), Setanta Sports 2
An all-Argentinean affair, last week's first leg was a hard fought tie that saw both teams reduced to ten men. The two teams played each other in the league two days later and Argentinos strolled away 5-0 winners. The winners will most likely be playing Brazilians Internacional in the final, who hold a first leg 2-0 away lead over Mexicans Chivas.