Midweek TV Preview: 24 - 27 November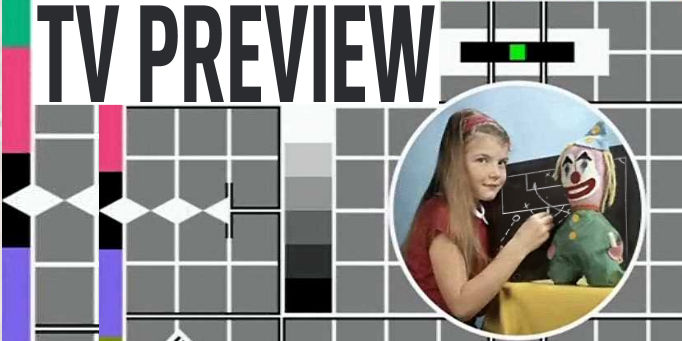 (All times UK)
Monday 24th November
19:45 Barnsley v Burnley, Championship, Sky Sports 1/HD1
What better way to counter-schedule against a gruff northern Premier League fixture on Setanta that with a gruff northern fixture in the Championship. Burnley are having a great season under Owen Coyle while Big Si's boys are still recovering from last season.
20:00 Wigan Athletic v Everton, Premier League, Setanta Sports 1
The aforementioned gruff northern Premier League fixture. Wigan have some fantastic players while Everton have the whiff of last season's perfume about them. By rights this should be a well contested game in front of five blokes and a dog.
Tuesday 25th November
17:30 Zenit St. Petersburg v Juventus, UEFA Champions League Group H, Sky Sports 2
Zenit have recovered themselves and lie fifth in the Russian league table. Juve, on the other hand, will be smarting from their defeat against the hated Inter. Del Piero has been saving his best for the Champs League. Having said that Juve are through so may keep their powder dry.
19:45 Aalborg v Celtic, UEFA Champions League Group E, Sky Sports 2 / ITV1 (Scotland only)
Both teams are rubbish at this level. Celtic's away record in the Champions League is embarrassing. Aalborg at least have the excuse of being Noobs. Avoid.
19:45 Villarreal v Manchester United, UEFA Champions League Group E, ITV1 (England & Wales) / ITV HD
Eucch! Put a picture from this game next to the term 'Dead Rubber' in the dictionary. ITV need the viewers but there are any number of more interesting games to watch for the neutral than this one.
19:45 Bayern Munich v Steaua Bucharest, UEFA Champions League Group F, Sky Sports Interactive
The conquerors of Cottbus meet the Romanian draw specialists. A win for the Bavarians should settle the nerves, Steaua are playing for pride.
19:45 Fiorentina v Lyon, UEFA Champions League Group F, Sky Sports Interactive
La Viola are not out of it but will be disappointed with their return to the CL especially given their group opponents. This match represents their last chance. More than a few neutrals will be hoping they pull it off.
19:45 Arsenal v Dynamo Kiev, UEFA Champions League Group G, ITV4
The Gooners will be grateful the game's not in Kiev. Even so, a bruising encounter awaits William Gallas and his crew.
19:45 Fenerbahce v Porto UEFA Champions League Group G Sky Sports Xtra
CL aficianados will be sorry to see that Fener haven't followed up on their success from last season but all accounts suggest they're not at the races this year. Still, keep an eye on this one.
19:45 BATE v Real Madrid, UEFA Champions League Group H, Sky Sports Interactive
This game is all about Madrid and their coach Bernd Schuster's tenuous grip on the job. A convincing victory is required, assuming he's still there by Tuesday.
Wednesday 26th November
19:45 Bordeaux v Chelsea, UEFA Champions League Group A, Sky Sports Xtra
Laurent Blanc may be Googling 'Jo Kinnear' and 'tactics'. The Blues need this win in order to put their minds at rest but this is a tough group where nothing is quite what it seems...
19:45 CFR 1907 Cluj-Napoca v Roma, UEFA Champions League Group A, Sky Sports Interactive
...as evidenced by the fact that Cluj have done so much better than expected and Roma so much worse. However, with the Italians finding their groove, can they go to Transylvania and return unscathed? (Insert vampire gag here)
19:45 Inter Milan v Panathinaikos, UEFA Champions League Group B, Sky Sports Interactive
Victorious in the aforementioned Dei D'Italia, Jose Mourinho's men will be far too strong for the Greeks at the San Siro.
19:45 Shakhtar Donetsk v Basle, UEFA Champions League Group C, Sky Sports Interactive
The Ukrainians aren't out yet but they will be if they don't get maximum points against Basle. They deserve to be out too, frankly.
19:45 Sporting v Barcelona, UEFA Champions League Group C Sky Sports Interactive
Sporting need to be absolutely sure by getting a point at the Nou Camp. Barca may oblige them by taking their foot off the gas. On the other hand...
19:45 Atletico Madrid v PSV, UEFA Champions League Group D, Sky Sports Interactive
Tough one to call since this group is still very much up for grabs. The Madrid club have gone off the boil since their 1-1 CL draw against Liverpool and have won only one in the last four. PSV are bottom but not winless. They may be worth a point.
19:45 Liverpool v Marseille, UEFA Champions League Group D, Sky Sports 2/HD2
A warm atmosphere awaits the Frenchmen at Anfield. The Kop know what is required and so, probably, will the referee. Expect a dubious Steven Gerrard penalty in the 95th minute and a home win.
19:45 Anorthosis Famagusta v Werder Bremen, UEFA Champions League Group E, Sky Sports Interactive
Bremen could still qualify despite being woeful in the early part of the group. While their performances in the Bundesliga have improved, they remain maddeningly inconsistent. It's hard to see them getting a result in Cyprus.
Thursday 27th November
01:00 Estudiantes v Internacional, Copa Sudamericana Final 1st Leg, Setanta Sports 2
'El Grande Uno', as it's probably not called throughout much of South America. The first half of their equivalent to the UEFA Champions League Final sees Estudiantes of Argentina play Internacional of Brazil. Neither side has ever reached the Final before so expect either an all-out exhibition of attacking football or a demonstration in how to defend to the death.
18:00 Schalke v Manchester City, UEFA Cup Group A, Five
Only a fool would write off Mark Hughes' side. Just when you think City are on the slide, they hit the bouncebackability button and the next thing you know, Arsenal's backsides have been whipped. Schalke are back in business following their Bundesliga win at the weekend, so it's anybody's guess how this will finish.
18:00 NEC Nijmegen v Tottenham, UEFA Cup Group D, ITV4
The Dutch side will be hoping not to make it two defeats out of two in this group against the reborn Spurs under the leadership of Lord Harry of Redknapp. Personally we'll be watching this just to see how well the commentator gets on with the names of Nijmegen's Saidi Ntibazonkiza, Patrick Pothuizen and Rachid Bouaouzan. If David Pleat's co-commentating, expect the worst.
20:05 Portsmouth v AC Milan, UEFA Cup Group E, Five
Yes, Pompey fans - you might want to start pinching yourselves now if you haven't already done so. Crouch v Maldini, Campbell v Ronaldinho... but no Jermaine Defoe in all probability. Shame, that - Milan may find their defence isn't quite so threatened as a result. Anyway, it's a cracking tie for the south coast club and an historic night's in store if they can pull off a win here.
Now before we go, here's some useful information for you. If you often read our TV Previews and wonder where you can watch some of the games we talk about, wonder no more. Our good friends at Soccerlens have
done all the research for you
, so now there's no excuse.
Wherever you are in the world and whichever medium you wish to use, Soccerlens have found the option for you. Just check out their fabbo article which lists all the info you need. You'll thank us for it later, but we'll refer you to Soccerlens of course. We're far to modest too claim the credit for that sort of thing.