Satanic Wag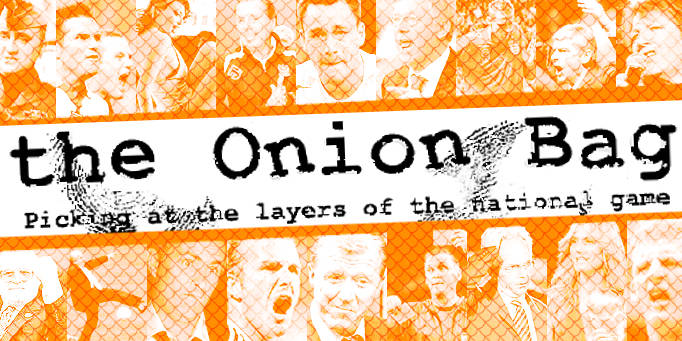 Burlesque Baillie urged to get in the game
Sachsy
Satanic Slut
Georgina Baillie has been told to become a WAG if she want to end her humiliation after Sachsgate.
Tedious saga
Baillie is at the centre of an attempt by Russell Brand, Jonathon Ross and the BBC to destroy the World through the medium of light entertainment. It seems the sultry burlesque dancer had a dalliance by the lunatic haired comedian Brand, who told his mate Jonathan Ross who told her grandad Andrew Sachs (him off Fawlty Towers). The whole thing was recorded and put on the radio (the conversation that is not the dalliance).
Tunbridge Wells
While tens on thousands of Daily Mail readers who didn't listen to the original Radio 2 broadcast, go up in arms and demand the resignation of Ross, the public execution Brand and the abolition of the TV Licence, Bailie is left counting the cost of her humiliation. Public Relations expert Ernesto Cockroupier has advised her to get into the WAG game to make up for all this negative publicity.
"Right now she comes across as a desperate, publicity seeking Jezebel." said Cockgroupier "As a wannabe WAG she'll be able to blend into her environment and won't look quite so ridiculous."
A damned good thrashing
A number of Premier League footballers have expressed an interest in meeting the lovely Georgina. One player described her as "well fit". Another thought she was "worth a go after a night out with the boys". A third thought he'd quite like to be sick all over her boobs.
Rio Ferdinand is already said to have booked her for this year's Manchester United Players Christmas party although in what capacity it is not clear.
Drag queen
Women's groups have defended Ms Baillie. Community activist Les Dyke insists that Georgina is being targeted because she's a woman. "If Russell Brand had slept with a male burlesque dancer called George there wouldn't be all this fuss."
Baillie was unavailable for comment but
is
available for celebrity reality shows, men's magazine photo-shoots, weddings and supermarket openings.