Berlusconi: Ah Mancini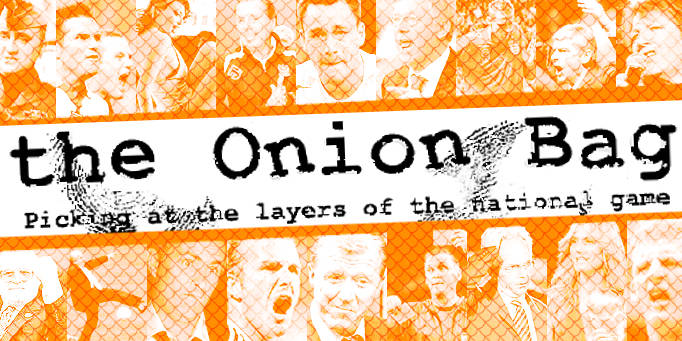 Il Duce on bias in the media
Following the accusation from Inter Milan manager Roberto Mancini that the Italian media have it in for his club, Il Duce Silvio Berlusconi, AC Milan President and owner of most of the Italian media gives his side of the story.
La Stampa
Deep in the Sardinian mountains my helicopter lands. "Welcome my Duce," says Higgins, my right hand man. "I trust you had a pleasant journey."
"Adequate," I reply and shoot him my trademark steely gaze. Higgins' eyes lower in deference. As they should, for I am the Duce and he'll mind his manners if he wants to see his stamp collection again.
Da-dum da-dum
The helipad descends into my subterranean lair. From here, I control my empire. Above me the giant screen shows a map of the world. Each prick of light on the map is an outpost. "Show me my telenovelas," I command, and I laugh at the sight of buxom Brazilians bouncing around to the tune of half baked melodrama. "Show me Celebrity Big Brother," but I have forgotten all about it before it reaches the back of my retinas. "No wait!" I scream. "Show me Mancini... and I don't mean the man who
composed the Pink Panther theme
."
Exposed
There he is, walking the streets of Milan. My satellites capture his every move. The places he goes, the people he meets. My paparazzi photograph everything he does: The drink, the booze, the drugs, the... women.
"Show me everything," I say. "Leave out no salacious perversion. I want to know every sordid detail and then I want to do it myself."
Finger lickin' good
Higgins hands me a single photograph: "Last night Mancini visited Luigi's Tasty Bites and ate fried chicken." Staggered by this revelation I looked up at my doe-eyed henchman. "At last. We have him… Get me Hugh Fearnly Wittingstall. Instruct my tabloidistas. I want the following headline on every front page in Italia:
Revealed: Inter boss has his own battery farm and eats the profits
. Veronica... Where is my secret recipe? I wish to chomp on breast."