Sue When You're Winning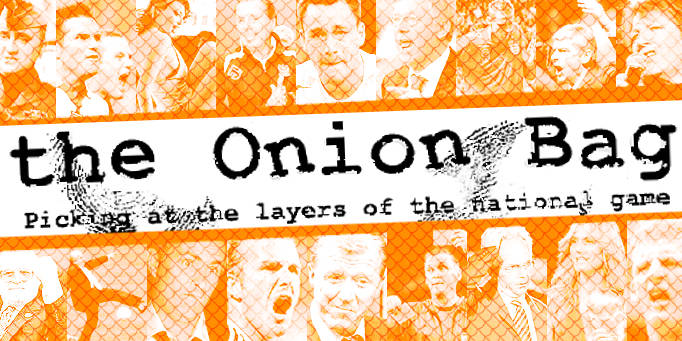 League to get legal on Cup chant fans
The Premier League is set to sue fans of lower league football clubs for the chant
Premiership, you're having a laugh
for breach of copyright.
Officially, the term
Premiership
is a licensed trademark of the Premier League and according to their lawyers, cannot be used without express permission from the League itself.
What's in a name?
League official Ernesto Cockgroupier claim that the cruel chants sung by fans of lower league clubs in the third round cup matches against top flight teams are illegal. "The word
Premiership
is the intellectual property of the Premier League," he told our intrepid reporter Larry Gak. "We intend to take legal action against the fans using the word"
The chants begun over the weekend when Premier League clubs either lost or drew to lower league opposition in the Cup. Blackburn, Birmingham, Bolton and Everton were knocked out. While Fulham, Newcastle, Liverpool and Derby could only draw. Rams boss Paul Jewell, after seeing his team fight back from 2-0 down to earn a replay against Sheffield Wednesday, is confident that Derby can still win at Hillsborough. "It'll be a tough game," he said, "but I think we can cause an upset."
Know your place
The Premier League also plans to sue the clubs if they don't stop these chants in future cup ties. For a club like Luton, this could mean disaster. Fourth from bottom of League 1, following a 10 point deduction for going into administration, the Hatters face financial ruin if their supporters use the P word in their replay at Anfield. However, Cockgroupier is unsympathetic to their plight. "If they can't stop singing that word," he said. "They'll just have to let our teams win."
Champion Hurdle
Critics have accused the League of being mean spirited, particularly since they no longer call themselves the
Premiership
but the
Premier League
. "That makes it worse," says Cockgroupier. "We spent millions re-branding the League and people just ignore it. How would Championship clubs feel if we started calling them the
Champions League
?"