Right Swinger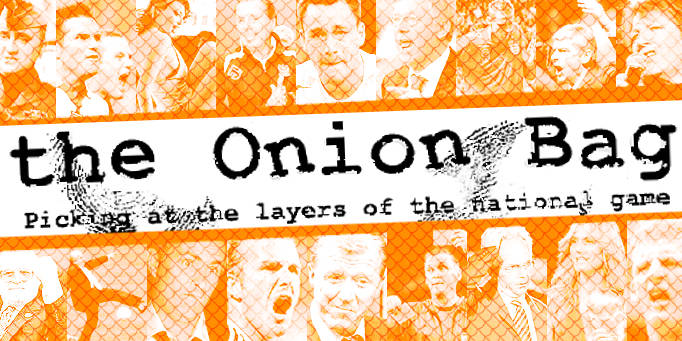 Defoe's new haircut gives him the edge
Jermaine Defoe's radical new hair style has been scienticfically designed to improve his play, according to experts.
I pity the fool
To the untrained eye, the Spurs striker's daring new off-centre mohawk looks as if he must have asked for a slighty pissed Mr T. But experts insist that Defoe's new look will yield amazing results on the pitch.
"For years, we've seen the devastating effect of swing on a cricket ball: the combination of atmospheric conditions and the unique structure of the ball producing unplayable motion through the air," explained Dr Julius Limbani, Head of Sports Aerodynamism at Croydon Univertsity. "Jermaine's new hair turns his head into a giant cricket ball - capable of swinging him around defenses."
Dull side
Using a melon with a thin strip of velcro curved over it, Limbani explained that air would move at different speeds on either side of the strip causing Defoe to naturally move sideways as he ran. "At the moment we're still experimenting as to how much he should shine one side of his head. Early tests have proved a little excessive - seeing him simply performing a long curve straight back to the bench."
Like-minded couples
Limbani is convinced that other players will soon follow suit, many are already queueing up to pay in the region of £500 for the pleasure. "It's difficult to say just how devastating this new cut could be - as the game wears on he could further bamboozle defenses with the effect of reserve swing."
When asked if he believed the heinous act of ball-tampering could also creep into the game, Dr Limbani told us: "I don't think he's that kind of swinger."