Keegan Quit Shock!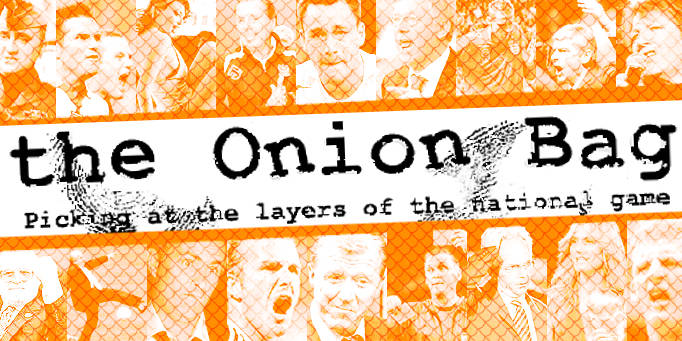 Geordie saviour bows to pressure
Spineless Kevin Keegan has quit Newcastle United barely twelve days after beginning
his second spell in charge
, claiming the immense pressure of then job was too much.
Bed-wetter
The former Tyneside hero has spent some £87 billion on players, including £56 billion on calamitous defender Titus Bramble, while the remainder went on a dozen inept, coke-addled strikers from South America, but still whined, "It's all too hard," before running, bow-legged and wet-panted, for the door.
Newly dipsomaniacal Newcastle chairman Mike Ashley despaired and burbled, "I'm ruined. What was I thinking? Given my loot to that fool?"
That's zero goals scored
Keegan's start has been mediocre to say the least, culminating most recently in a 3-0 FA Cup exit at Arsenal where his own team criticized his
"Just be better than them!"
team-talk.
Bigger than Jesus
Meanwhile, blinkered Geordie fans lined up to pay tribute to Keegan, whom they regard as a
GOD!
Lifelong Newcastle gonk Sid Donald told us, "That man is the Messiah: Jezus, Muhammit an' the Perp in one. He's reet good. The chairman didnant support him, like, an' nooo he's gone. Ah can't blame him. £87 billion buys nowt today."
The Onion Bag's intrepid reporter Larry Gak caught up with Keegan, who was snoozing away from all the kerfuffle in a motorway lay-by. "I miss my clowns," he drooled sleepily, referring to the so-called Soccer Circus in Glasgow he had been running after bottling his last job in football.
Shot in Manhattan
One latte later, Keegan perked, "I know clowns. I know what they want. People who're not from the circus don't understand that," he blathered until we decided to
beat him with a baseball bat
.
Loyal Keegan has walked out on
Newcastle, England, and Manchester City
(not to mention quitting Fulham under a cloud with fans) in his managerial career.
An evil clown is behind you as you read this
Hamish McCoco, head clown at the Soccer School is said to be delighted that Keegan is returning. "He's King Kev to us.
I tell you honestly, I would love it if
... blah, blah, blah," he ejaculated predictably, before squirting us in the face with a flower pinned to his lapel. "Kev taught us that."