It's Wor!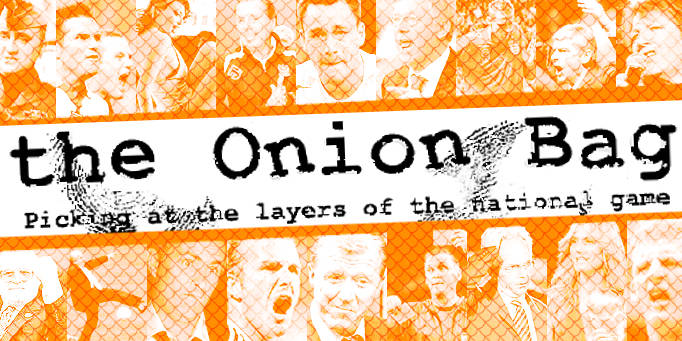 Red-faced Keegan admits snubbing Geordie legend
Kevin Keegan's return to his beloved Newcastle United may have been greeted with delight by the Geordie faithful, but how would they have felt if they knew just quite how ring rusty his two year exile from the sport has made him?
It's a twist reminiscent of Stuart Pearce's first foray into football management. Pearce famously showed his team sheet for the weekend to his wife, who had to remind him that he had forgotten to include a goalkeeper in his mooted starting XI. The Onion Bag's intrepid reporter Larry Gak can exclusively reveal Keegan's embarrassment at presenting his assistant Nigel Pearson with his first selection this weekend, having forgotten to include Jackie Milburn.
Big cock-up
"He tried to laugh it off," an club insider told Gak, "but his face was beetroot red. He had remembered to include Shearer, Gazza, Super Mac, Chris Waddle, Peter Beardsley... even Wyn Davies. It was almost imperceptible, but when Terry McDermott said 'Gaffer, what about Wor Jackie?' his smile froze".
Tactically naive
Rummaging around in the bins outside St James' Park, Gak managed to find the crumpled remnants of this discarded team sheet tucked inside the steaming remains of one of Michael Owen's trusses. It reveals a selection big on Geordie passion and attacking verve, but also shows that Keegan's absence from football has not stopped him from absorbing the latest tactical trends in the top flight game. The aggressive 1-2-8 formation includes full-back David Ginola also acting as a rush goalkeeper, a development first used by Martin Jol's Spurs team this season.
We're still fighting for this title
Doing his best to make light of his faux pas at an intimate dinner with Larry Gak later that evening, Keegan produced a sheet with the amended eleven. When a passer-by pointed out to him that not one of his team were currently under contract to the Magpies and that three of them were dead, Keegan explained that it was only through this sort of backward-looking, fantasy world thinking that "Newcastle United can really begin to move towards the twentieth century".