My Defence 2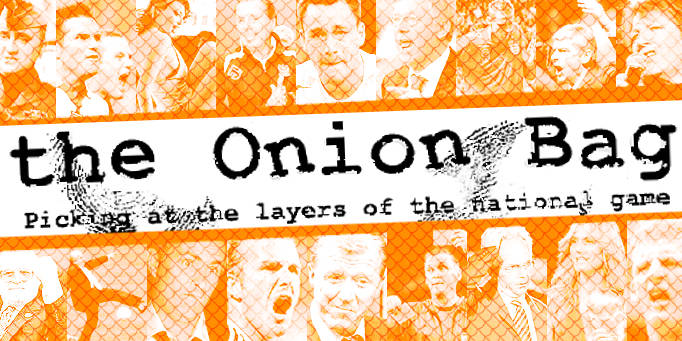 England star comes clean over filthy sex
After a turbulent weekend of kiss and tell accusations, Chelsea and England star Ashley Cole has revealed his side of the story. Fans were left shocked when it emerged that he cheated on his celebrity wife, Girls Aloud's Cheryl Tweedy, with a hairdresser in an orgy of
vodka and vomit
.
No stranger to controversy, Cole has wasted no time in publishing his reasons for his indiscretion in a follow up to his low-selling auto-biography,
My Defence
. Thanks to hard-fought negotiations, the Onion Bag beat off all opposition to bring you exclusive extracts. Ashley sets his stall out early:
R-E-S-P-E-C-T
In football, it's all about respect, I'm not talking about out-dated ideals like professionalism or loyalty, that's for saps that don't want respect. No, in football you need money and women - without them you have nothing.When Arsenal fans boo me it's not because they disrespect me, it's because they disrespect themselves. They're booing at themselves because they don't have my money or women - which means they can never have respect.I, Ashley Cole should not be bound by normal constraints. I can play for Chelsea AND England, therefore I should be able to have sex with my wife AND the occasional drunken slapper.
Nothing you confess, will make me love you less
Of his wife's reaction:
I couldn't believe her - was she taking the piss? She said she felt hurt by what I'd done. How could she have been so selfish? It was my name being spread across the tabloids. She should feel privileged that I, Ashley Cole, have chosen to cheat on her. Even her latest song, Call the Shots she sings how "it really doesn't phase me how you spend you time" - she'd be a hypocrite if she went back on her word now.
It pretty much goes like this for another 300 pages.
Have you been affected by this?
Are you a fit member of Girls Aloud who has recently been cheated on by your footballer husband? If so, the Onion Bag would like to talk to you, you know just talk - help you get a few things off your chest. No pressure, just email us.