Bundesbag Week 4: Pity poor Poldie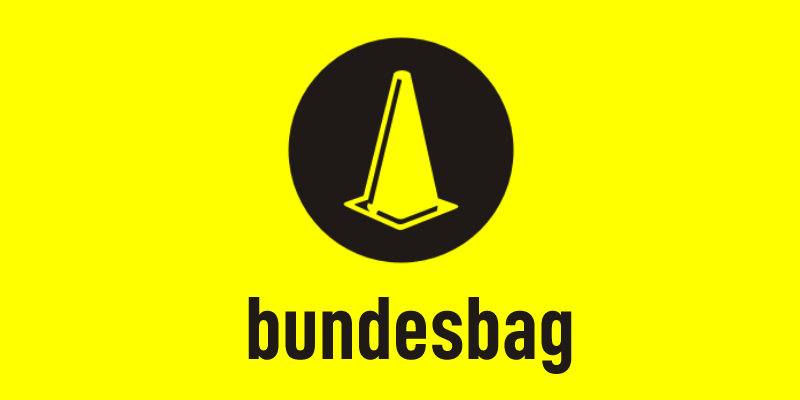 You never quite know how a returning hero will be greeted in football. I remember when Ian Wright was sold from Palace to Arsenal he got a right earful from the fans. He replied by scoring the goals that got The Eagles relegated and celebrated as though he'd won the World Cup.
Other players have a much better relationship with supporters of their old clubs. Andy Johnson is well known for not celebrating scoring against Man United and Birmingham respectively.
Both players walked back to the centre circle with quiet dignity. This is not
something that could be said about Lucas Podolski's return to Koln on Saturday.
Podolski left Cologne for Bayern two seasons ago after the latter were relegated. Since he arrived he's made it pretty clear where his heart remains. In fact sometimes he comes across like a player who has been forced out on loan rather than transferred for lots of money to one of the biggest clubs in Europe.
Anyhoo, last weekend saw the returning hero start
Bayern
's game at
Koln
on the bench where he spent most of the time signing programmes for the home supporters. When Kilnsie had decided he'd signed enough he sent Poldolski on the pitch where he received a rapturous welcome.
Bayern were 1-0 up from a goal by Luca Toni. The Italian doubled his tally and with the game won, Podolski put an easy chance away for the third. Being the emotional fella that he is rather than the quiet and dignified walk back to up the pitch, he fell to the ground and buried his head in the grass, stricken with grief or something. Toni wandered over to the ungrateful primadonna and ruffled his hair in sympathy, no doubt muttering "Get up you tart" under his breath, in Italian obviously.
The win for the champions moves them up to second after an unsteady start. Above them are
Hamburg
whose manager Martin Jol must be laughing his tits off every time he looks at the Premier League tables. His latest win was in a five goal thriller with
Leverkusen
. They were 2-0 down after 24 minutes and fought back to win with goals with from Guerrero and the two Craotians Olic and Petric.
Bremen
's start to the season has been pretty awful by their standards and had to work hard against a dogged
Cottbus
, before Diego broke their spirit in the 75th minute. Goals from the returning Frings and Sanogo put some gloss on the performance.
Elsewhere, '
Gladbach
are finding it tough going in the Bundesliga since their promotion. They found themselves on the end of a (gerd) mullering by
Hannover
. A brace a-piece from Szabolcs Huszti and Jan Schlaudraff plus a Brucie Bonus from Mikael Forsell.
Hoffenheim
and
Stutgart
played out a 0-0 draw while
Berlin
and
Wolfsburg
played out an entertaining 2-2 draw.
Bochum
will have targeted their home game to
Bielefeld
as 'must win' which is as well for them because that's exactly what they did, 2-0.
Which leaves us with the big derby:
BVB
v
Schalke
. The intensity of the fixture should not be downplayed. It is the biggest local derby in Germany and has been all the spikier since Schalke blew their title at the Westfalon two seasons ago. It was there that 80,000 plus turned up on Saturday to watch one of the most extraordinary matches so far anywhere this season.
Schalke took 3-0 lead with a penalty from debutant Jefferson Farfan and strikes from Rafinha and Heiko Westerman. Then it went wrong for the Royal Blues. The fun began when Alex Frei returned after his heart-breaking injury in Euro 2008 (right). He set up Subotic's 'consolation'.
Then Frei himself got in on the action just before Christian Pander was sent off. Pander wasn't playing with his rubber duck in the bath alone for long. He was joined by Fabian Ernst for a bad foul on Florian Kringe. The nine men hung on bravely until Mladen Krstajic handled in the box. Frei completed a triumphant comeback by slotting home the penalty and blowing the roof off the ground.
That's it. Results and tables are
here
.