Midweek TV Preview: September 10th - 11th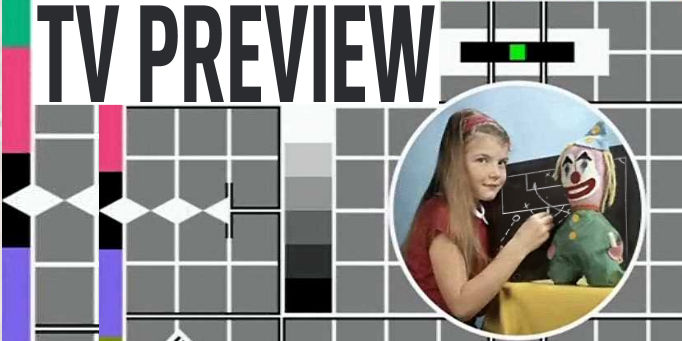 (All times UK)
Wednesday 10th September
01:00 Paraguay v Venezuela, World Cup Qualifier, Sky Sports 1
Kudos to Sky for snapping up these South American World Cup Qualifying fixtures. Paraguay may be jaded after their titanic struggle with Argentina on Saturday. Venezuela's success in the Copa America last year was thanks, in part, to some refereeing worthy of the F1 stewards at Spa (sorry couldn't resist). In the qualifying round it's not so easy and
La Vinotinto
lost their last game to bottom club Peru. Should be a comfortable win for the group leaders Paraguay.
13:00 North Korea v South Korea, World Cup Qualifier, British Eurosport
Wahaaaay! Here we go. Never mind the football, feel the political tension. Nothing like the beautiful game to transcend the borders, is there? Especially when those borders are heavily guarded and packed full of land mines. Game on!
16:00 Russia v Wales, World Cup Qualifier, Setanta Sports 1
Azerbaijan coach Berti Vogts was forced to watch his team lose against Wales thanks to a late goal from his son Sam. The Welsh made really hard work of the Azeris and will do well to escape a hiding.
19:30 Iceland v Scotland, World Cup Qualifier, Setanta Sports 2
The Scottish media seem to have pronounced judgment over the national team under George Burley already. However, Macedonia is a tough place to go and Scots should only start to panic after they've gone to Iceland and lost.
19:45 Northern Ireland v Czech Republic, World Cup Qualifier, Sky Sports 2 / Sky Sports HD2
The Ulstermen are handy at Windsor Park and will prove stern opposition against a classy Czech team. I may turn over and watch this once I've had my fill of...
20:00 Croatia v England, World Cup Qualifier, Setanta Sports 1
Its very difficult to know where to begin so its probably best not to start.
Thursday 11th September
01:50 Brazil v Bolivia, World Cup Qualifier, Sky Sports 1
Bad jokes about Dunga will have to wait for the time being after perennial qualifiers Brazil eased their qualification worries at Chile last night. However if they slip up against Bolivia the shit really will hit the fan. I thank you.
03:30 Peru v Argentina, World Cup Qualifier, Sky Sports 1
Third meets second bottom and the Peruvians meet the Argentines in good spirits after their salvaging of a point with 10 men against Paraguay last Saturday. Difficult to see this game going any other way.
19:45 Lewes v Rushden, Blue Square Premier, Setanta Sports 1
Lewes have never been this far up the pyramid and the
Dripping Pan
should provide a unique backdrop for an entertaining postscript to all the World Cup Hoop-la.