Shopaholic And Football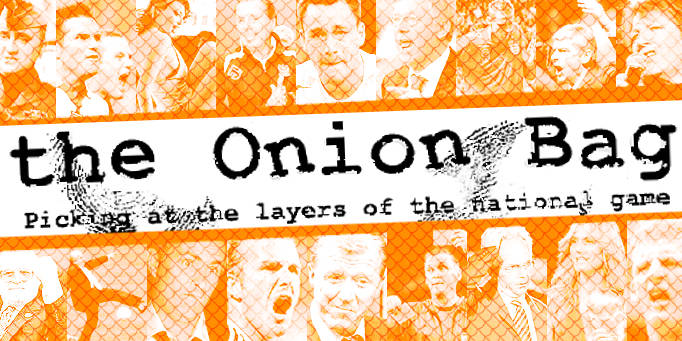 Spurs boss addicted to transfers
The Onion Bag can exclusively reveal that Tottenham Hotspur chairman Daniel Levy is a soccer shopaholic.
The Spurs supremo has been battling his addiction to football transfers for years. In his time at Spurs he has spent a massive £200 million on full backs alone.
New Bentley
"The guy just can't help himself" said Football retail expert Ernesto Cockgroupier, "There are all sorts of stories of him claiming to pop out for a packet of fags and coming back with Hossam Ghaly. One time he left early to get a service done on his Bentley and the next day he walked in looking rather sheepish with Danny Murphy under his arm."
Fountains Of Wayne
At his peak Levy, through his personal shopper Damien Commoli, spent £57 million on four attacking players in less than 24 hours, all of them called Wayne.
The Onion Bag understands that Levy likes to take some of his players home with him after work. "I would mind but its getting hard finding a place to put them all" says Mrs Levy "Only this morning I opened the larder to fetch Daniel's Frosties (his favourite) when a John Bostock and a Roman Pavlova fell out. It took ages to get the crumbs out of the carpet. I told him to get tiles for the kitchen."
Trusty Steed
Few doubt that some of these players are actually quite good but Levy's constant desire to buy new ones leaves them feeling unappreciated.
Fortunately, Levy is seeking help from the
Julius Limbani Clinic of Retail Therapy
at Croydon University Hospital. "Thanks to a lot of hard work and money we were able to help Daniel." said Dr Limbani "We started by encouraging him to sell the white elephants, mostly to Sunderland. Once that was done all that was left was Dimitar Berbatov. It took a bit of work but we finally managed to offload him."
I'm a freak put me on the telly
With the worst behind him, the Onion Bag has made a documentary on Daniel's courageous story called
Extraordinary Chairmen: The Pit With No Bottom
. The programme will be screened just before
World's Widest Cockrings With Vinnie Jones
on ITV4. Don't miss it.