Midweek TV Preview: 22 - 25 September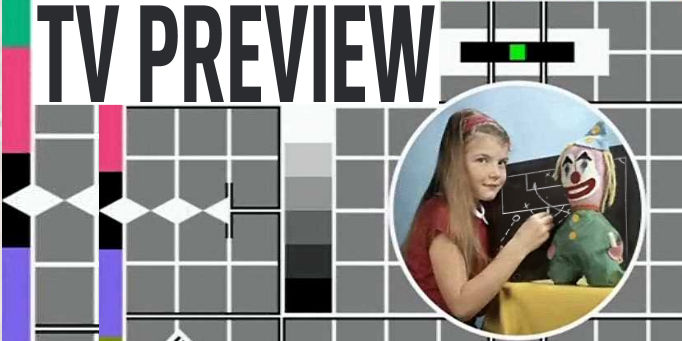 (All times UK)
Monday 22 September
19:45 Kettering v Burton Albion, Blue Square Premier, Setanta Sports 1
A big week of Non League action kicks off with second placed Kettering against steady eddies Burton, managed by Nigel Clough (or Old Li'l 'ead as he likes to be called). These are two of the league's more stable clubs, unlike some of the others on offer later in the week.
Tuesday 23 September
11:00 Jef United Chiba v Nagoya Grampus 8, J-League, British Eurosport 2
Eurosport have uncovered a bit of a gem in the J League. Definitely a contender for
League Of The Week
. This week, Gary Lineker's Grampus 8 look to inflect more pain on second bottom Ichhara.
19:45 Oxford Utd v Cambridge Utd, Blue Square Premier, Setanta Sports 1
Two ex-league clubs, one in trouble, the other said to be in trouble. The varsity element of this game has always been a bit of a red herring. The Bull's latest defeat was at the hands of top club Crawley and pressure is mounting on boss Darren Patterson. There was talk on last week's
BBC Non League Football Show
that the supporters may protest against the board. Sixth placed Cambridge are only six points off top spot. Even so, expectations are massive and this should be a tasty fixture. If only it didn't clash with...
19:45 Swansea City v Cardiff City, Carling Cup 3rd Round, Sky Sports 2 & HD2
These two could be playing for an empty crisp packet and it would still be a hard fought grudge match. Good to see a League Cup tie worth watching. Despite the tendency for things to kick-off it's good that Sky have chosen to showcase one of football's more intense if lesser known derbies.
20:05 St. Patrick's Athletic v Derry City, Setanta Sports Cup, Setanta Sports 2
Second and third in the League meet in the Cup. The last time these two met in a knock-out competition it was in the Irish FA Cup and it finished 4-3 after extra time.
Wednesday 24 September
19:45 Newcastle Utd v Tottenham Hotspur, Carling Cup 3rd Round, Sky Sports 2 & HD2
Bit of a car crash fixture this. Could be 8-8 after extra time or could end with a tap-in after the first minute deciding the game.
Thursday 25 September
01:00 Defensor v River Plate, Copa Sudamericana, Setanta Sports 2
Uruguay's 2nd placed team face the Argentine giants in this second round encounter.
19:45 Grays v Stevenage, Blue Square Premier, Setanta Sports 1
There are all sorts of shenanigans occurring at Grays. The Chairman Mike Woodward was also the manager until a couple of weeks ago when he stepped down. He's had to deny all sorts of accusations which our esteemed contemporary
Twohundredpercent
knows more about than we do. Stevenage manager Graham Westley has recovered somewhat from a torrid start. Worth a look if you can get control of the remote.