Weekend TV Preview: September 26 - 28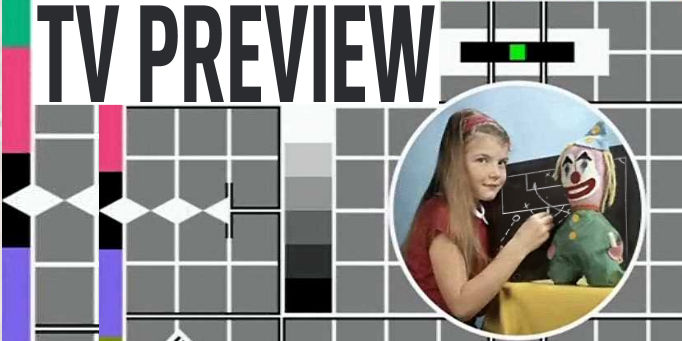 (All times UK)
Friday 26 September
19.30 FC Koln v FC Schalke, Bundesliga, Setanta Sports 1
Top-of-the-shop Schalke will be looking to find more ways to enrage the demonstrative Koln Head Coach, Christophe Daum. If they can steal a march on their rivals while they're doing it, then that's a bonus.
Saturday 27 September


11.00 Kashiwa Reysol v Kawasaki Frontale, J-League, British Eurosport 2
Frontale are looking to avenge themselves after their 3-1 defeat earlier in the season to Kashiwa. Kawasaki are just six points behind joint leaders Oita Trinita and Gary Lineker's Grampus 8 which satisfies at least one quota on this page.
12.45 Everton v Liverpool, Premier League, Sky Sports 1 & HD1
Any game that ends without Jamie Carragher threatening to set his "boys" on someone has to be a good derby. Look out for some outrageously partisan refereeing in the first half followed by some unbelievably craven evening up in the second.
17.20 Ipswich Town v Crystal Palace, Championship, Sky Sports 1 & HD1
Both teams have high expectations that have failed to be realised yet. Ipswich's brand of football can be pleasing to watch when done right. Palace's Warnockians tend to take a more pragmatic approach. A good clash of styles which is a euphemism for 'watch something else'.
17.30 Arsenal v Hull City, Premier League, Setanta Sports 1
Expect Arsene Wenger to rest his stars who demolished Sheffield United midweek in favour of back up players like Cesc Fabregas and Robin van Persie.
19.00 Real Betis v Real Madrid, La Liga, Sky Sports Xtra
Betis are yet to win while Madrid have just clicked into gear after a dodgy start. Saying that, Betis did well away to Barcelona this week, losing to a single Eidur Gudjohnsen goal 10 minutes from time.
20:00 Paris SG v Grenoble, Ligue 1, Setanta Sports 2
Seventh v Eighth. Grenoble ought to be pleased with the start they've made to their campaign after promotion from Ligue 2. PSG also have reasons to be cheerful since they've been so abject in recent years. A lively atmosphere awaits afficionados of the French game.
21:00 Espanyol v Barcelona, La Liga, Sky Sports Xtra
Barca have failed to beat their local rivals in the last four attempts, but they're banging in plenty of goals at the moment. Expect another hard-fought derby this time as well.
22:20 Flamengo v Sport, Brazilian Campeonatos, SportsXchange
Just eight games to go in Serie A. Flamengo sit fifth but will be hoping to climb up thanks to 3rd and 4th playing tomorrow (see below). Losing to mid-table Sport will probably kill off any faint title chances they carried.
Sunday 28th September


13:30 Portsmouth v Tottenham Hotspur, Premier League, Sky Sports 1 & HD1
Defoe 16. Crouch 18. Modric 44. James (og) 59. Campbell (og) 85. James 90.
14:00 Hibernian v Rangers, Scottish Premier League, Setanta Sports 1
The SPL is adopting its familiar holding pattern with the two Glasgow clubs leading the procession. On the second row of the grid are the two Edinburgh clubs. You have to go back nine games before finding a Hibernian win on the list.
16:00 Wigan Athletic v Manchester City, Premier League, Sky Sports 1 & HD1
If you can wade through Sky's Robinho sychophancy there is a good game here. City are on fire and Wigan have got Zaki around to get their consolation goal. Lots - 1 to City.
19:00 Valencia v Deportivo, La Liga, Sky Sports 1
Valencia have flown out of the blocks this season and are deservedly top. For Deportivo it looks like another long trudge to mid-table respectability. It really looks like only going one way.
20:00 Sao Paolo v Cruzeiro, Brazilian Campeonatos, SportsXchange
Sao Paolo sit fourth in the table three points behind their third placed visitors. Both teams need the win to try and maintain a title challenge. A draw could effectively turn it into a two horse race.
20:00 Atletico Madrid v Sevilla, La Liga, Sky Sports 1
Both teams have started solidly this season and look set for a strong campaign. Last time round this match was a 4-3 thriller. I'm expecting more knockabout fun here.
20:00 Bordeaux v St. Etienne, Ligue 1, Setanta Sports 2
Brilliant. I never get a chance to watch St Etienne because after all, who watches football on Saturday or Sunday evening. This weekend I'm in Cologne with the lads so we can dig ourselves in to a handy sports bar to watch it. Altogether now: # "Only love will break your heart..." #