Weekend TV Preview: September 12th - 14th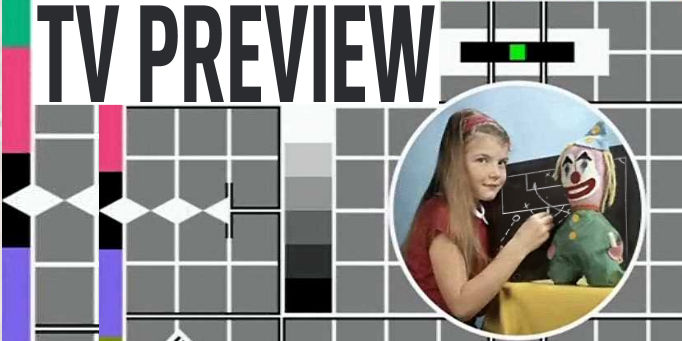 Friday 12 September
19:30 Eintracht Frankfurt v Karlsruher SC, Bundesliga, Setanta Sports 1
Early signs are that these teams are aspiring to mid-table mediocrity which does not make this the most attractive of matches on paper. However, most of the Bundesliga is pretty well matched so those choosing to spend their Friday nights in could be rewarded with a decent game. Having said that, if you get a last minute text from a mate, go out.
Saturday 13 September
12:30 Motherwell v Celtic, Scottish Premier League, Setanta Sports 1
One of Glasgow's other derby games. Motherwell registered their first win in the last round against Hibernian and a packed Fir Park should generate a fiery atmosphere.
12:45 Liverpool v Manchester Utd, Premier League, Sky Sports 1, Sky Sports HD 1
Of course, the schedulers did not know this but thanks to the intervention of the Abu Dhabi United Group its now
Grand Slam Saturday
as the top four teams in England battle it out. This inter-city derby frequently disappoints, frankly, but will not be short of drama.
17:30 Manchester City v Chelsea, Premier League, Setanta Sports 1
Sky Sports' schedulers will be slightly miffed that they don't have the second half of
Grand Slam Saturday
. Setanta on the other hand can't believe their luck. Join Robinho and his gang as they play host the team he was supposed to be playing for. Just make sure he gets on the right coach after the game.
17:20 Derby County v Sheffield Utd, Championship, Sky Sports 1, Sky Sports HD1
Of course if you want to see actual car crashes there's probably a NASCAR race on somewhere. This should be better though. No safety cars.
19:00 Barcelona v Racing Santander, La Liga, Sky Sports Xtra
Hilarity ensued two weeks ago as both Barca and Real lost on the first day for the first time since 1865. Needless to say a can of whuppass is being shaken up at the Nou Camp as we speak.
20:00 Bordeaux v Marseille, Ligue 1, Setanta Sports 2
Two of France's better teams that aren't Lyon clash. Well worth a watch if you're in.
21:00 Sevilla v Sporting Gijon, La Liga, Sky Sports Xtra
These two teams have not played each other in the League for nearly a decade. Sevilla are not quite the same in the post-Ramos era but should expect to get their first victory this weekend.
22:20 Gremio v Goias, Brazilian Campeonatos, SportsXchange
Goias haven't beaten league leaders Gremio in their three previous attempts. This game is also available to watch online from the Sportsxchange website.
Sunday 14 September
13:30 Ajax v Roda JC, Eredivisie, Setanta Sports 1
Marco Van Basten's Ajax had a rotten start to the season with a defeat. Meanwhile Roda settled for a home point against Twente. This fixture usually throws up plenty of goals and aficionados of the game will be keen to see what the Amsterdam club can achieve under their new boss in a game that may prove more interesting than...
13:30 Stoke City v Everton, Premier League, Sky Sports 1 / Sky Sports HD1
An early season curiosity featuring two teams unlikely to trouble the TV schedulers.
16:00 QPR v Southampton, Championship, Sky Sports 1 / Sky Sports HD1
The Championship is a league where both princes and paupers can rub shoulders as equals. Much is expected of Iain Dowie this year despite the fact that Rangers have not exactly been pulling up trees in the transfer market. The Saints would be just happy to escape the season with their skin intact.
18:00 Real Madrid v Numancia, La Liga, Sky Sports 1
The conquorers of Barca travel to the capital looking to complete a unique double... with predictable results.
20:00 Cruzeiro v Palmeiras, Brazilian Campeonatos, SportsXchange
The last time these two met Palmeiras put 5 (five) past their opponents. The time before Cruzeiro put 5 (five) past Palmeiras. Who will have the courage to break this vicious circle?
20:00 PSG v Nantes, Ligue 1, Setanta Sports 1
It's a measure of PSG's standing in recent years that when I looked for them in the table I started from the bottom. However, Paul Le Guen has slowly turned Paris' only top flight club around and can look forward to a decent season. Nantes on the other hand are rubbish.
20:00 Almeria v Valencia, La Liga, Sky Sports 1
'Come on you rambling boys of pleasure, and ladies of easy leisure, we must say adios until we see...'