City Gents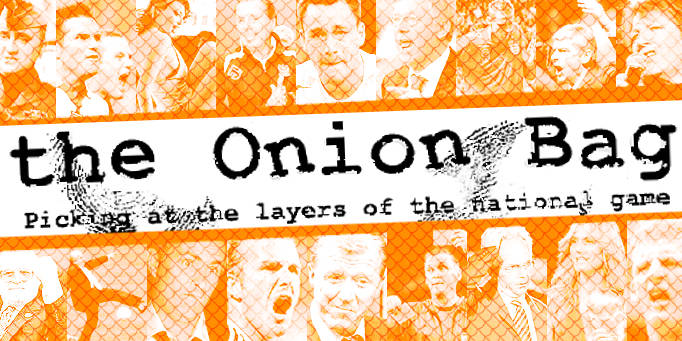 Bradford in the money after Gov gaff
A Civil Service gaff has made Bradford City the richest club in League 2 after £100 million of Government money was deposited in City's account by mistake.
The money was intended to bail out UK Building Society
Bradford And Bingley
which was on the verge of total collapse because of the Credit Crunch. Unfortunately, Her Majesty's Treasury put the cash in the wrong account.
Explanatory note
The Credit Crunch is a term used by the Business Media for a bunch of idiot bankers lending money to another bunch of idiot bankers who were unable to pay the money back. Apparently we are all going to be plunged into chaos unless the same bunch of idiot bankers are given billions of taxpayers dollars for free.
Since their time in the spotlight, City have fallen into financial trouble themselves. Rumours abound that they are still paying for Benito Carbone's minibar bill and Stan Collymore's gardening fees.
Big names
With the Bantams now flush with an enormous truckload of public money, manager Stuart McCall has been linked with top players in a bid to rise up the leagues. Cristiano Ronaldo, Samuel Et'oo and Thierry Henry have all been seen walking into Estate Agents in the city. An eye witness claims to have sat next to Frank Lampard in a Balti House near Valley Parade.
"It was a bit of a surprise to find ourselves so flushed" City joint chairman Julian Rhodes told the Onion Bag's intrepid reporter Larry Gak. "I popped down the cash machine to draw out a tenner for the key meter and found that we were 100 million quid better off. I'm just glad I checked our balance first."
Old wounds
With anxious treasury officials leaving increasingly desperate messages on the Club Shop answerphone begging for their money back and Bradford & Bingley savers forming an angry mob outside the stadium demanding City hand over the loot, the Government are considering their options for coercing the money from the club under the
Unnecessary Powers Act 2008
. Former City Chairman Geoffrey Richmond has been asked for advice.