One Kevin Keegan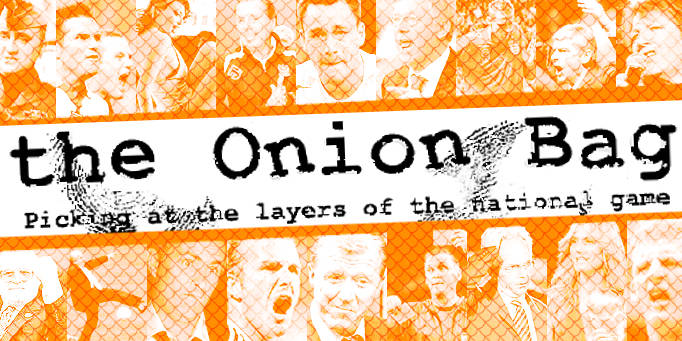 Magpies' problems solved by cloning expert
Newcastle United's much-publicised stupid problem looks set to be solved today, with Magpies owner Fat Mike Ashley expected to reveal 50 Kevin Keegan clones bought from a controversial Swiss genetic research laboratory.
Wor Kevs
"All football fans in general and fans of Newcastle in particular know the shortcomings of a singular Kevin Keegan," explained Ashley to The Onion Bag's godless science correspondent Larry "Nietzsche" Gak. "Now, with a plurality of Keegans, we can have a new King Kev almost every week". The Keegan Pool are to be housed in a specially built block of flats, where they are to be provided with all modern conveniences except for access to the football media. This would just make them sad and start thinking about resigning all the time. Each successive Keegan will then be brought to the club and thrust into a managerial service of 1.04 weeks, after which they will be allowed to leave via a helicopter from the centre circle of St. James Park.
Job lot of P45s
Most Newcastle fans, said to be concerned about the effects on long-term stability, are nevertheless completely satisfied in the short-term, which is all that really matters to them. Owner Ashley last night refused to be pressed on the subject of whether the first batch of fifty Keegans will then be retained and rotated for the 2009/2010 season, but our undercover reporter Larry Gak can reveal that strong rumours from Geneva suggest that a further 100 Keegans have been ordered. This would leave the club with the problem of the humane disposal of the initial Keegans, with golf courses and soccer circuses up and down the country said to be on high alert.
Released into the wild
An equally humane solution, of course, would be to transfer the spent Keegans to rival clubs. This, however, is said to be something the Newcastle board are very keen to avoid. Several fellow Premiership strugglers have expressed a desire to add a number of Keegans into their existing coaching set-up, whilst uncommunicative sulky bastards like Sir Alex Ferguson and Juande Ramos are both interested in hiring a full-time post match Keegan for media interviews. Ferguson, said to be particularly keen on the idea, last night told The Onion Bag that he would "love it".
Please stand up
The real Kevin Keegan is said to have willingly participated in the experiment, on the understanding that his place in the rotation of Keegans would be secured until at least 2011. King Kev's wife, however, has been far less enthusiastic about the scheme. Worried about the confusing prospect of a glut of Replikeegans, she made the genuine article get one of John Toshack's poems about their vintage 1970s strike-partnership tattooed on his bottom. This, she explained, will ensure that she does not accidentally commit marital infidelity with a rogue Keegan whilst the genuKeegan is busy resigning, or commentating on a meaningless UEFA Cup group stage rubber for Channel Five.