Wor Protest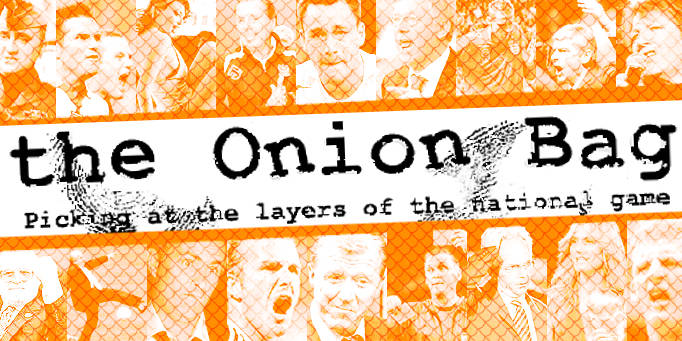 Geordie fans form breakaway team
Shirtless and angry Newcastle residents who reacted angrily to Kevin Keegan's departure from Newcastle United last week are to form their own supporter-owned football team, The Onion Bag can exclusively reveal. The team, who will be called AFC United of Up The Toon are to register their intentions to enter football at the most grassroots level any Newcastle supporter can imagine possible - in the Premiership but not qualified for the Inter-Toto cup - for the 2009/2010 season.
More like My Gash-ly
"We're fed up with mismanagement of wor teem," burped the club's new chairman, Geordie Ralph. "Mike Ashley is a gormless great oaf with totally unreasonable ideas and expectations. He stands around with his big fat belly barely covered by his lager-saturated Toon shirt watching the games. And the laughable thing is, he thinks he's just like one of us". AFC Toon boast that they have already received membership requests from 10,000 disenfranchised Geordie fans, including one out of Ant and Dec. It is also strongly rumoured that the club have approached Phillipe Albert about being the team mascot.
Best foot Gasforth
"Our mission is simple", continued Geordie Ralph. "A team that people of the Toon can be proud of. A team made up of the cream of the North East's footballing talent. Local people who understand what this team is about and what it means, like David Ginola. And naturally, Wor Kev will have a job for life here as manager, assisted by Alan Shearer. And Spuggy from
Geordie Racer
". Ralph then conducted The Onion Bag's foreign correspondent Larry Gak on a tour of the AFC Toon trophy room. Understandably short on actual silverware at the moment, it still boasted - with Ralph's works team Darts trophy on a mantlepiece - more trinkets than its equivalent at St. James' Park. Ralph also explained that the chains of office for all board members contained a small piece of Jackie Milburn's thigh bone.
Diego Gavilan, football genius
Meanwhile, scientists in Sunderland hope to begin to understand Newcastle United's transfer policy this week as they switch on the Large Keegon Collider machine, 300 metres below the Tyne-Tees border. Boffins hope to find the elusive theoretical Giggs Boson particle to answer why it is Newcastle never produce any decent players in their academy, or sign anyone who is any good in lieu.
The controversial experiment - the biggest yet of its kind - has sparked fears that the machine could create a black and white striped hole, into which the remainder of Michael Owen's ability would be relentlessly absorbed. Scientists have moved to quell such fears, although they were forced to admit that their search could be fruitless. In which case, critics suggest that the £4.4 billion spent on the gadget would have been much better invested on a Paraguayan wing-back who once had a couple of good touches in the Copa Libertadores to shore up Newcastle's notoriously shaky substitutes bench.
++++ STOP PRESS ++++
Kevin Keegan resigns as manager of AFC United of Up The Toon.