Bundesbag Week 19: Fighting back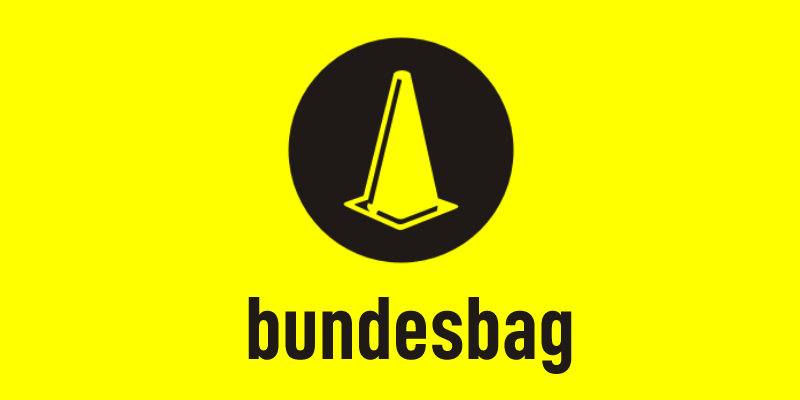 Subscribers to SPAOTP may have noted with no small amount of mirth that yours truly is not the best predictor. A cursory glance at the new
Four To Follow
table will tell you that. So when the Bundesbag boldly predicted the demise of Karlsruhe and 'Gladbach to the 2 Bundesliga without giving them a chance to demonstrate their fighting qualities, the writing was on the wall.
Both clubs enjoyed a decent weekend although Karlsruhe were the only actual winners after a stunning 3-2 victory that sent the Wildparkstadion... er, wild.
The day had started with the usual grimness after Hamburg took a 2-0 lead with goals from Guerrero and Benjamin. The home side struck back in the second half thanks to Freis and Frederico. Then there were two sendings off. First Petric for pushing Englehardt. Then Englehardt himself was dismissed for kicking Albert Streit. Finally, to cap off the mayhem, Freis scored the winner in the last minute. It was a magnificent victory for Karlsruhe over a Hamburg side fresh from their great result over Bayern last week.
We'll get to the Champions presently but before we do let's stop by 'Gladbach on the way. On the surface of it this looks like a good point for the bottom club as they held the bottom held Hoffenheim to a 1-1 draw. However, it could have been so much more. Alex Baumjohann's opener for 'Gladbach was a belter. Alas they could not hold out and they conceded a late equaliser. Luis de Souza broke the hearts of Hans Meyer at Borussia Park.
Bayern themselves had to stage a late show to get back to winning ways. They played host to Dortmund at the Allianz and went behind to a early strike from Nelson Valdez. Bayern pressed and pressed before equalising through the excellent Ze Roberto.Then they pressed some more. BVB held on until 87 minutes. Miroslav Klose finally made the breakthrough and deny Jurgen Klopp's men a deserved point. The he rubbed it in further by scoring a third at the very death.
Elsewhere, Andrei Voronin is hopeful of a return to Liverpool now that Robbie Keane is gone. He certainly underlined his desire with a stonking strike for Hertha Berlin against Bielefeld last Friday. He would have scored a similar second had the crossbar not intervened. Berlin were denied a win by the King. Yes, that man Wichniareck was back once again with his 12th goal this season. A fantastic record for a striker playing at a struggling club.
There were a flurry of red cards throughout the League. Frankfurt's Christian Chris was shown the door in 2-2 draw with Koln (harsh). Leon Andreasen of Hannover's two yellows meant an early bath for him during their 3-1 defeat against Cottbus (who are about to start their customary surge out of the danger zone). Vidal of Stuttgart was the remaining red-cardee which is just as well as I'm running out of euphemisms. Stuttgart were in Dusseldorf for an away match with Leverkusen and pasted them 4-2 (Bayer have moved grounds while the
Bayarena
has the builders in). Mario Gomez bagged a brace.
Wolfsburg chose not to get involved in any mudlarks and kept with the traditional 11 man formation in their 2-0 win at home to Bochum.
Finally, there was grim news for disciples of the Thomas Schaaf school of attacking football. Werder Bremen lost again this week 1-0 to Schalke. The Werder boss conceded that Champions League football was unlikely this season. Whether Schaaf survives is open to speculation and neutral Bundesliga fans may have to prepare themselves for the departure of a man who, after ten years as coach, could easily be described as
Mr Werder
.
That's it. Results and tables
here
.