Bundesbag Week 20: Hats off to Hertha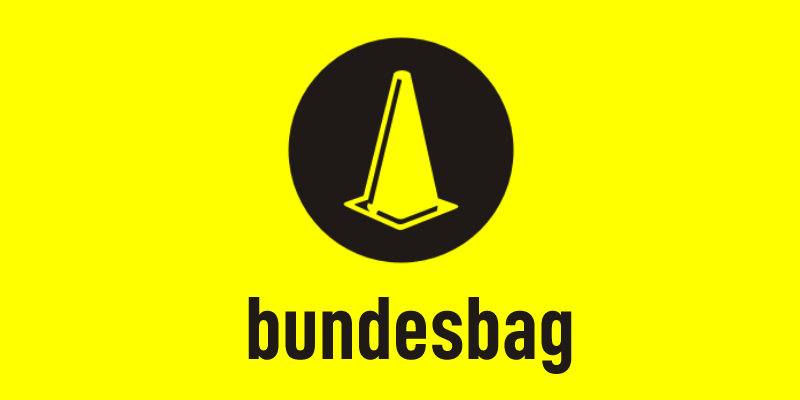 It's been a fantastic weekend of dramatic results in the
Bundesliga
and almost impossible to know where to start. Almost, but not quite for this was the week that
Hertha Berlin
rose to the top of the table for the first time since 2006. Not only that but the team from the capital have never topped the table in the second half of the season (
Rückrunde
) in the history of the
Bundesliga
. As if that wasn't enough, they got there by beating the champions
Bayern
Munich
.
Previously I talked about how on loan Liverpool striker Andrei
Voronin
may return to
Anfield
if he carries on the way he's going. Well, for the sake of the title race lets hope he stays where he is as it was his brace that clenched the victory. The winner was a shot which he effortlessly slotted past Michael
Rensing
from a through ball from the excellent Rafael. An exquisite pass for an exquisite goal. 2-1 was the final score.
I'm not sure if there's a German expression for 'the wheels are falling off', however if there is,
it could
easily apply to
the Hoff
.
Ralf
Rangnick

's
team dropped points at '
Gladbach
the weekend before and this weekend they went one worse and were defeated at home to
Leverkusen
. The multitude of new
Hoffenheim
supporters looked on in the driving snow as their recently adopted team suffered their first home defeat at their new stadium.
Two of
Leverkusen's
four goals were scored by the
uber
prolific Patrick
Helmes
. His second was from a clever set piece routine. The home side were 3-1 down at half time and the crowd maintained a hushed vigil as they watched Castro (probably the smallest player on the pitch) rise from a corner to head the ball in and complete the rout. You wonder how many of those fans are in it for the long haul and how many of them will bother coming back for the next match. These are uncertain times for
Hoffenheim
.
They're still second on goal difference, though. Breathing down their necks is Martin
Jol
who is having a lovely time at
Hamburg
. His team registered a convincing home win against a dogged
Bielefeld
. Piotr
Trochowski
took advantage of a
ricket
by
Bielefeld
keeper Dennis
Eilhoff
. Artur
Wichniarek
should have scored an equaliser but saw his penalty saved by
Frank
Rost
. A beautiful curling shot from Guerrero settled the match for Hamburg.
Elsewhere,
Karlsruhe
extended their unbeaten run to two matches after the weekend's only goalless draw at
Koln
.
'
Gladbach
claimed a second consecutive point thanks to American international Michael Bradley who scored a brace against Mexico last week, and took advantage of some pathetic defending to equalise against
Bremen
.
BVB
drew 1-1 with
Cottbus
.
Wolfsburg
recorded their first away win of the season.
Frankfurt
were their generous hosts, 2-0 the final score.
In the white of Germany, Mario Gomez can't score for toffees. However, he can score for
Stuttgart
. He got proceedings underway in a knockabout encounter at
Hannover
. Stuttgart went 2-0 up before the home side fought back to 3-2 only for 'Der Hammer' Thomas
Hitzelsperger
to strike the equaliser with a trademark long range volley. Why do opposition teams give that guy so much space? It's not like they don't know what he can do.
Finally a round of applause for
Bochum
who recorded a rare win over their local rivals
Schalke
.
Bochum
live within the shadow of the
Gelsenkirchen
club who have had the upper hand over the years. The scoring was opened by Kevin
Kuranyi
who suddenly found his shooting boots. However, a glorious strike by the Moroccan and former
Schalke
player
Mimoun
Azaouagh
got the home team back in the game.
The winner from Christoph
Dabrowski
was a comedy classic. There he stood, on his own, in the
Schalke
penalty area when suddenly he discovered something at his feet. He prodded it a couple of times with his boots only to discover that it was a ball. When it became clear that no-one on the opposition seemed anxious to get it off him he decided that the best thing to do was put it in the back of the net which he duly did. What a way to settle a derby.
That's it. Results and tables
here
.