Midweek TV Preview: 2 - 5 February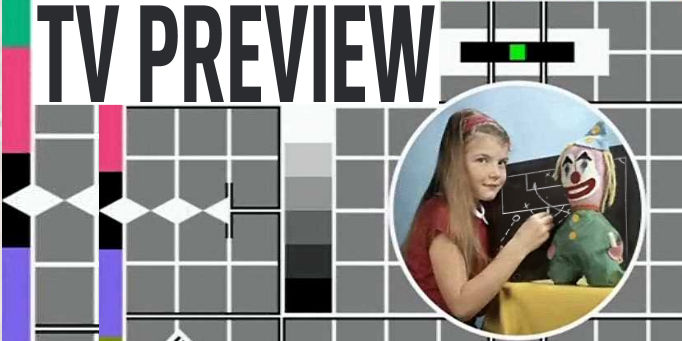 Monday 2nd February
19:45 Bradford City v Darlington, League Two, Sky Sports 1 / HD1
Providing this match survives the pitch inspection, we start this week with an intriguing match between two teams currently in the League 2 play-off spots. There's little to choose between both sides and recent form suggests this could end up a draw. Personally, we're going to cheer on Darlington as they've been stuck in the bottom tier since 1992 and frankly it's about time they snapped out of it.
Wednesday 4th February
20.10 Everton v Liverpool, FA Cup 4th Round Replay, ITV1 (excluding Scotland) /
ITV HD (Freesat only) / Setanta Sports 2 (Scotland only)
If you can still be bothered to watch this match after deciphering which channels it's on and when, you might be rewarded with a fine third instalment of the recent Mersey Cup Battle. Don't expect Keano to be playing either. That was all just a figment of your imagination...
Thursday 5th February
11.25 The Big Match Revisited, Series 2, Episode 6, ITV 4
The Pools Panel must have been working harder than most professional footballers back in January 1979 what with all the heavy snow they had back then. Some 30 years on, it's
us
that reaps the benefit as it means extra helpings of Brian Moore going through the viewer's postbag. If you're reading this, Gary Lineker, *this* is the way forward... It's Tottenham v Man City this week, so expect another wistful post-match interview with Malcolm Allison.
19.30 Barcelona v Mallorca, Semi-final 1st Leg, Copa Del Rey, Sky Sports 2
Barca found a new star in the shape of 18-year-old Bojan Krkic during the quarter final second leg against Espanyol. His two goals set Barcelona well on the way to a 3-2 victory and they'll be hoping he does the same against a Mallorca side that's pretty much on a par with Espanyol in the context of La Liga.
19.45 Burton Albion v Rushden & Diamonds, Blue Square Premier, Setanta Sports 1
On paper this one looks fairly one-sided, but hear this: mid-table Rushden and Diamonds are one of only four teams to beat Burton in the league this season. Caretaker boss Roy McFarland will have to rally his table-topping Brewers to ensure a repeat performance doesn't ensue, and we're inclined to believe he will.