Midweek TV Preview: 23 - 26 February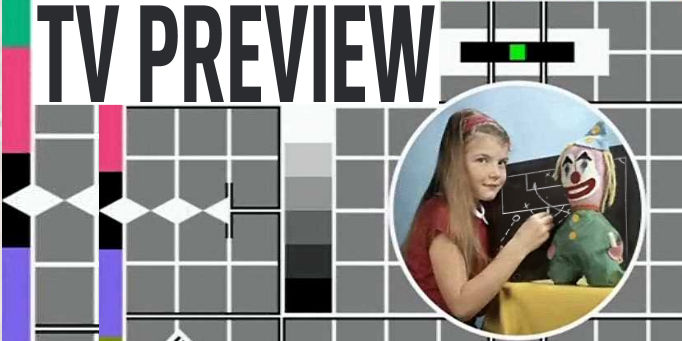 (All times - UK)
Monday 23rd February
19.45 Wycombe Wanderers v Rotherham United, League Two, Sky Sports 1 / HD1
Having seen Wycombe with mine own eyes last week (more of which soon), it's fair to say their 2nd place in League Two at the moment is highly justified. A win in this (one of two matches they have in hand) could see them go top of the table if they bang in five tonight, but Rotherham should be good enough to prevent such an outcome.
20.00 Hull City v Tottenham Hotspur, Premier League, Setanta Sports 1
The first of two appearances on TV for Hull this week and Tottenham's first appearance in a live TV match for, ooh, by my watch, about six and a half minutes.
Tuesday 24th February
19.45 Arsenal v Roma, UEFA Champions League Last 16 1st Leg, ITV4
And so we find ourselves in the second phase of the Champions League, and as Stuart Hall used to say, it's a knockout. Roma's last visit to London saw them lose 1-0 to Chelsea in the first round of this competition back in October. You'd be inclined to think they might do better this time with Arsenal having to do without Fabregas, Eduardo, Adebayor, Arshavin, Rosicky and Walcott.
19.45 Atletico Madrid v Porto, UEFA Champions League Last 16 1st Leg, Sky Sports Xtra / HD3
Speaking of Arsenal, Porto topped The Gunners in Group G last round, and they're currently top of the Portuguese Liga too. As for Atletico, only one win since December 20th suggests confidence might be running a bit low for the Spaniards.
19.45 Inter Milan v Manchester United, UEFA Champions League Last 16 1st Leg, ITV1 / HD (on Freesat only)
Mourinho v Ferguson. There's only one word needed to sum up this match - 'mouth-watering proposition'. Mourinho only lost one game against United while he was in charge of Chelsea, so Fergie's men will have their work cut out tonight.
19.45 Lyon v Barcelona, UEFA Champions League Last 16 1st Leg, Sky Sports 2 / HD2
Crikey... it says here that Barcelona lost at the weekend. That can't be right at all. While we go and double-check that, settle down for this great match between two teams currently leading their respective domestic leagues.
Wednesday 25th February
19.45 Chelsea v Juventus, UEFA Champions League Last 16 1st Leg, Sky Sports Xtra / HD1
Ranieri returns to the Bridge, but Chelsea will be looking forward not back with their current manager. Guus Hiddink had The Blues looking a bit more like their old selves at the weekend, but it'll be no easy task getting one over The Old Lady on current form. (Important notice: Follow this match with our SPAOTP Live! service on Twitter. Watch this space for more details...)
19.45 Real Madrid v Liverpool, UEFA Champions League Last 16 1st Leg, Sky Sports 2 / HD1
Memories of the 1981 European Cup final spring to mind, of course. Alan Kennedy scoring the unlikely winner, Laurie Cunningham playing for Real Madrid and those curious white stickers over Liverpool's Umbro shirt logos. Funny the things you remember...
19.45 Sporting Lisbon v Bayern Munich, UEFA Champions League Last 16 1st Leg, Sky Sports Interactive
If there's such a thing as a good time to play Bayern, now's it. Three Bundesliga defeats in the last four will give Paulo Bento's side all the motivation they'll need for a decent result tonight.
19.45 Villarreal v Panathinaikos, UEFA Champions League Last 16 1st Leg, Sky Sports Interactive
Though Villareal battled gamely to two 0-0 draws against Man United in the last round, it'll be the Greeks that have the biggest swagger. They topped Group B ahead of Inter Milan and Werder Bremen, so there - ner.
20.10 Middlesbrough v West Ham United, FA Cup 5th Round Replay, ITV1 / HD (on Freesat only)
Boro' nearly had the better of The Hammers when these two met the first time around on February 14th. Only a late Herita Ilunga goal helped West Ham survive to fight another day, and that day looks set to finish with penalties if our hunch is anything to go by.
Thursday 26th February
00.50 Gremio v Universidad de Chile, Copa Libertadores, Setanta Sports 2
The group stages for South America's equivalent to the Champions League are now underway, and where better to join the action than this Group 7 clash between some of the best that Brazil and Chile have to offer.
11.30 The Big Match Revisited, ITV4
Surprise surprise - nearly all the football in England 30 years ago this week was called off because of the snow, blah blah blah... Still, Mooro always manages to find a decent alternative and he didn't let us down last week with highlights from the 1953 FA Cup Final and the 1976 European Championship Final. To keep the momentum going, this week it's a prime Division Three tie between Brentford and Watford. You couldn't make it up, really...
19.45 Hull City v Sheffield United, FA Cup 5th Round Replay, Setanta Sports 1
Two teams that have recently made drawing a speciality face each other again because of that self same reason. The first match ended 1-1, but Hull could well use home advantage to their, er... advantage tonight. For the sake of their rapidly deteriorating season, they need to.
19.45 Manchester City v FC Copenhagen, UEFA Cup Round of 32 2nd Leg, ITV4
City just couldn't shake off those plucky Danes during the first leg, and had the added insult of conceding a 90th minute equaliser too. Assuming they're now over the pain of that (and the late equaliser they conceded against Liverpool yesterday), City will return to this tough tie hoping their away goals will give them the safety net they need.