Toffee Kitchen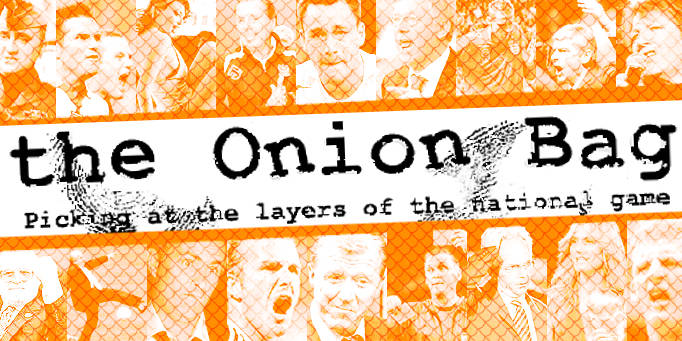 Moyes in Soup over Legends
Everton manager David Moyes has set up a soup kitchen for former Toffee players who have hit hard times. The Scot claimed that the club was run with dignity and class after beating evil neighbours Liverpool in the FA Cup, but no one knew the full extent of his saintliness until now.
Blue Blues
"He doesn't like to mention it, especially as it is not that classy a joint", said a close source. "But David hates to see ex-Evertonians wandering the streets without a warm cup of tea and a digestive biscuit. He also thinks it might distract attention from the fact that he has won bugger all in seven years."
Down & out
Moyes set up the kitchen after seeing former Blues striker Bob Latchford with matted hair and a long grey beard mumbling incoherently outside Goodison Park.
"It was an awful sight to behold", said Moyes. "Bob used to be the most expensive footballer in England. Now that sort of money is peanuts. My mission is to feed the hungry and homeless Toffees who gave so much and now have less than peanuts."
"The Dixie Dean Delicatessen" was officially unveiled by Neville Southall, who had first taste of the catering arrangements, scoffing a bowl of lukewarm mulligatawny followed by three packets of jaffa cakes.
No slackers
However, the new eaterie has come under fire from local residents. "The place lowers the tone of the club", said one. "Moyes likes to think he is a do-gooder, but I know for a fact that Francis Jeffers was turned away when he asked for a bread roll."