Show Us The Money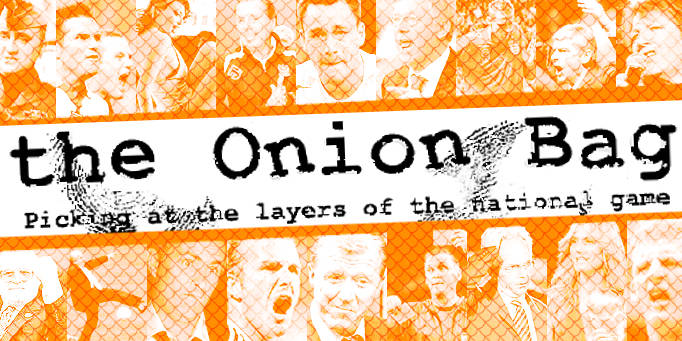 United to strip for cash
The credit crunch has taken its toll on football at the highest level. Three premier clubs are currently without paying sponsors.
West Ham's sponsors XL went bust with extra large debts along with the rest of Iceland. West Bromwich Albion have been without a sponsor since Melton Mowbray pies realised they would get a better deal once they placed the son of the firm's founder as first team manager. And Aston Villa, often thought to be sponsored by Acorn Antiques or having a shirt designed by a 1980s BBC computer, are actually philanthropically raising the profile of a local children's hospice charity.
What does regret mean?
Now though, Manchester United are having to scout around for sugar daddies to replace the money that will be lost when AIG terminate their deal with the club. The club are also heavily in debt to the Crowley Foundation having recently lost the case which challenged their 100 year long unauthorised use of the Satan image in the club badge.
United have been unsuccessfully touting for business by sending potential suitors mock ups of the team shirts replete with corporate logos.
Spot ads
The club have also investigated asking the players to sponsor their own shirts. This is thought the easiest option as it would only involve having the players names on the front of the shirt rather than the back and, as with current advertising, the associated publicity would feature the players faces in or around the head/neck area of the shirts. This plan would be tailored for the buying power related to individual players, so whilst Wayne Rooney would be ranked around the £2m mark , on the same basis Gary Neville would cost 48p.
Chinny reckon
But the favoured option is thought to be going down the wholesale route of renaming the club and shirt design for money. Coventry City successfully did this in the early 1980s under the guidance of Mr James Hill, renaming themselves Coventry Talbot and changing their shirt design to the much loved giant 'T'. That plan was somewhat scuppered when TV refused to screen them playing in such blatantly prostituted kits. Manchester United are known to be in touch with an Abu Dhabi family firm that have £107 million to spare. Were the deal to be successful the club's shirt would change to the consortium's favoured sky blue colour and the team name would change to Manchester 'City'.