Weekend TV Preview: 27 February - 1 March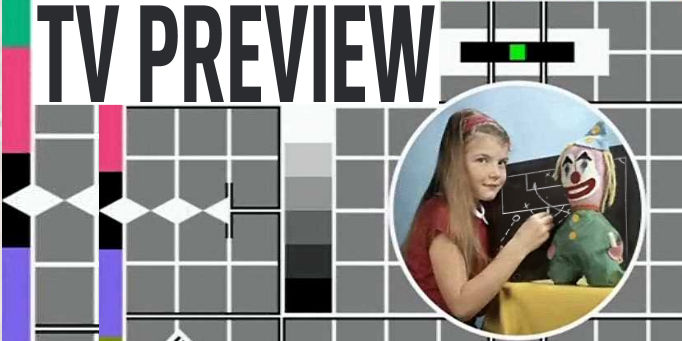 (All times UK)
Friday
27 February
19:30 FC Koln v Arminia Bielefeld, Bundesliga, Setanta Sports 1
Flushed with success after a famous victory at Bayern, Koln are destined to lose their next three games starting at home to the admirable Bielefeld.
Saturday
28 February
08:30 Melbourne Victory v Adelaide Utd, Hyundai A-League Grand Final, Sky Sports 3
Now you're jenned up on the A-League
, you'll know what to expect from this Australian Championship decider at the Telstradome. These two teams met in the major semi-final and Melbourne won 6-0 on aggregate. With home advantage to the Victorians, surely there'll only be one winner?
12:30 Hamilton v Rangers, Scottish Premier League, Setanta Sports 1
Needless to say Rangers have had the upper hand over the Accies historically. However, the home side are shooting up the table and have won four in the last five so you never know. According to our man Seb the Rangers fans could give some abuse to the Accies' James McCarthy: 'a young talent who has chosen to play for the Republic of Ireland rather than Scotland.'
12:45 Everton v West Brom, Premier League, Sky Sports 1 & HD1
Interesting game this. Just when Everton looked like their injury problems had eased, they deepened. This gives a bit of encouragement for West Brom. Saying that, the Baggies haven't won a game in the League in over a month and that was against Middlesbrough. They haven't won away since September and that was against er… Middlesbrough.
17:45 Oxford United v Torquay United, Blue Square Premier, Setanta Sports 1
Only three points separate the two ex-league clubs as they jostle for a play-off place.
19:00 Athletic Bilbao v Sevilla, La Liga, Sky Sports Xtra
Sevilla are looking to make it three wins on the spin at Bilbao whose only victory against their visitors in recent years has come at home. The game has 'away win' written all over it which is one of the reason's why it will not be selected as one of the
Four To Follow
.
20:00 Auxerre v Toulouse Ligue 1, Setanta Sports 2
A clash between two in-form teams awaits fans of Ligue 1. In the last eight meetings between these two teams, the victory has gone to the home side.
21:00 Espanyol v Real Madrid, La Liga, Sky Sports Xtra
This is the first part of a Barcelona v Madrid double-header. Can Espanyol follow their fantastic win at Barca with another at home to a wounded Real...? No.
Sunday
1 March
11:30 FC Utrecht v Ajax, Eredivisie, Setanta Sports 2
These are dark times for Marco van Basten. His grand plan to restore Ajax to its place of prominence is falling apart and now he finds his team below a club managed by Steve McClaren in the table. Utrecht may be eleven points behind Ajax in the Eredivisie but they're in better form than the Amsterdam club.
12:15 Sheffield United v Birmingham City, Championship, Sky Sports 1 & HD1
Both teams have only won once in the last five games. But then, with the exception of Bristol City, no team in the top seven are setting the division alight. This game promises to be an uncompromising encounter.
13:00 Bolton Wanderers v Newcastle United, Premier League, Setanta Sports 1
A classic Sunday afternoon under-card encounter if ever there was one and a match to avoid unless you have an interest in either team. 4-3 then.
15:00 Manchester United v Tottenham Hotspur, Carling Cup Final, Sky Sports 1 & HD1
The Big One. The holders should be congratulated for having defended their trophy right to the final round (even though they were the beneficiary of a most bizarre rule that states that the away goal rule only counts in the second leg after extra time. By rights Burnley should be in this Final). However, their luck must surely come to an end today as Man United run out convincing winners... or will they?

16:00 Werder Bremen v Bayern Munich, Bundesliga, Setanta Sports 2
Cut off the supply to the strikers, strangle their midfield, don't give Ribery an inch to move and hit them on the break. That's how to beat Bayern. Not that Bremen coach Thomas Schaaf will take a blind bit of notice. His team couldn't hold a paper cup. Bremen won 5-3 when they met earlier this season. A similar score line is in store at the Weserstadion. Just don't ask me which way it will go.
18:00 Atletico Madrid v Barcelona, La Liga, Sky Sports Xtra
Part two of the Madrid v Barcelona double. Barcelona are having a decidedly wobbly wobble and will be extremely anxious to restore some control over their destiny with an unconvincing away win, possibly with the help of a dodgy referee's decision.
20:00 Real Betis v Villarreal, La Liga, Sky Sports Xtra
Meanwhile Villareal carry on regardless and will hope to repeat the result of this fixture last season when they won 1-0.
20:00 Lyon v Rennes, Ligue 1, Setanta Sports 1
Seventh placed Stade Rennes attempt to string an unbeaten run together and will no doubt meet with the usual outcome against the perennial champions.
Four To Follow
Melbourne Victory v Adelaide United
Chris O:
Home win
;
Duffman:
Home win
;
Sp3ktor:
Home win
;
Seb:
Home win.
Hamilton v Rangers
Chris:
Away win;
Duffman:
Draw;
Sp3ktor:
Away win
;
Seb:
Away win.
Everton v West Brom
Chris O:
Home win
;
Duffman:
Draw;
Sp3ktor:
Home win
;
Seb:
Home win
.
Manchester United v Tottenham Hotspur
Chris O:
Man United
;
Duffman:
Man United
;
Sp3ktor:
Man United
;
Seb:
Man United