N'zog Wake-over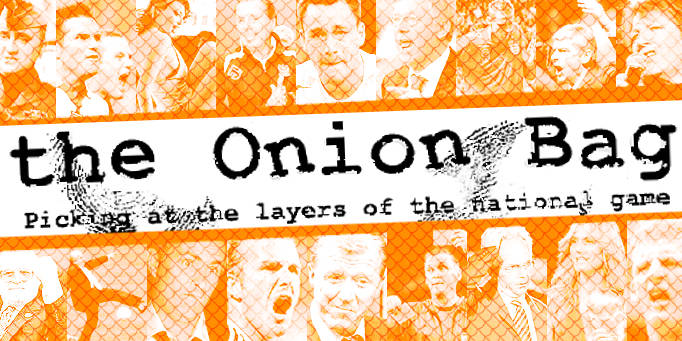 I lie awake at night thinking of insomnia taunt says Toon ace
Charles N'Zogbia has vowed never to sleep again until Newcastle boss Joe Kinnear apologises for getting his name wrong.
The hot-shot midfielder vowed never to play for Newcastle United ever again and demanded a transfer after Kinnear called him Charles Insomnia by mistake. Kinnear is well known for his straight-talking no-nonsense approach to football management. His cockney wide-boy approach is unpopular with some of the more urbane footballers like N'Zmogbia who prefer to settle their differences with
fisticuffs
rather than swearing at journalists.
What's my name
Now N'Zbragia wants an apology from Kinnear and is going on sleep-strike until he gets one. "I am disgusted with my treatment from the gaffer" N'Zebedee told the Onion Bag's intrepid reporter Larry Gak. "Either he says he is sorry or I'm hitting the pro-plus."
The FA are said to be deeply concerned by N'Z-Car's threat and has called in Julius Limbani, Head Of Nodding Off Studies at Croydon University for advice. Needless to say he spoke to the media first:
Pushin' dope for the Man
"I am a Doctor and I am deeply concerned that Charlie N'Zappa should risk his health in this way" he said "Sleep deprivation can cause delusions and hallucinations. It can send you mad and put bags under your eyes which cannot be removed without very dangerous surgery. Staying awake should only be attempted if Freddie Krueger is trying to kill you."
N'Xavier will lock himself in his bedroom with large tea-urn hastily converted to accept coffee, 528 buckets of cold water and the entire DVD box set of
Prisoner Cell Block H
to keep him awake.
Arms of Morpheus
The
Guinness Book Of Records
have been put on high alert and Tony Adams' Sporting Chances clinic has an ambulance ready should something go wrong and N'Zookeeper need to be put to sleep quickly. Adams himself will
most likely
be available to send the guy off by going on about how miserable his life is.
Kinnear was unavailable to comment. According to a club spokesman he has taken the Newcastle squad to an illegal dog-fight as part of a team bonding exercise.