Kuyt Can't Stop Not Scoring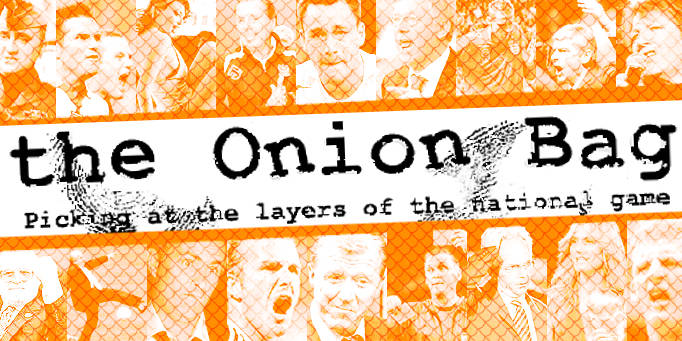 That's Kuyt not shite
Liverpool's prolific shire horse Dirk Kuyt, has admitted that his current streak of not scoring has come as a huge relief.
"I am following in the great tradition of Anfield strikers — Morientes, Meijer, Heskey and even Ian Rush, when he came back from Italy and couldn't see very well. These guys seriously knew how not to hit the back of the net. I am proud to be associated with these legends."
Unsharp-shooter
The Dutchman, whose tally of three Premiership goals last season comprised of two penalties and a bobble off the knee against Newcastle, has retained his sharpness this term. This is all the more impressive, after a worrying start when he started to find the target quite regularly.
"Whatever I hit with my head, leg or foot was flying in. Team mates were jumping on me as if I was a striker. I soon realised it had to stop. I had to retain my all-round usefulness rather than be labeled as a bloke expected to bang them in week in, week out and at weekends too."
Fearsome
After a face to face with Liverpool manager, Rafael Benitez, the Anfield favourite has returned to accommodate his role as Jack of all trades and master of none, busying himself to the delight of the home fans who now forgive his goal streak which threatened to lose him his place.
"I like to hastle and harry, do a lot of running and generally keep under the radar", said the 28-year-old from Feyenoord. "I don't play a lot of football, but my engine will keep running and that's where I can strike fear, if not goals, into the heart of the opposition."