Bundesbag Week 21: Goals of the season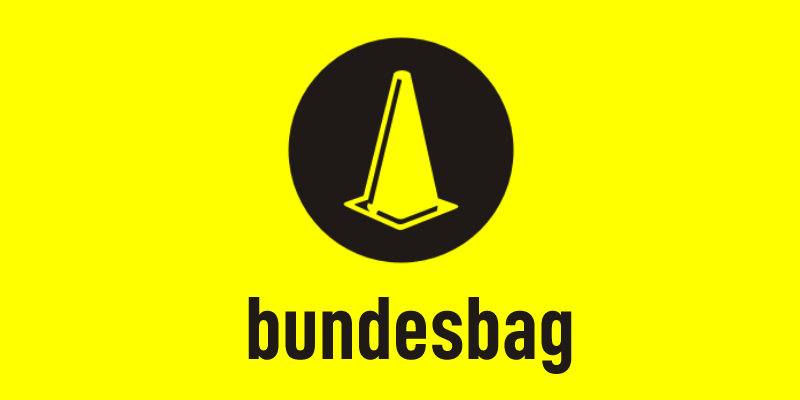 Usually, the
Bundesbag
is written and ready for action on Wednesdays. This is because I like to watch the Bundesliga highlights on Tuesday nights and make some notes before getting down to business. However, this Tuesday, those fine people at the Setanta Sports Scheduling Department chose to move the highlights package to a much later timeslot in favour of something called UFC 95. Consequently the Bundesbag was compelled to settle down with an hour of hot German 24 hours later. And what an hour it was with Bavarians stripped bare, Jens Lehmann hurling items of clothing around plus kinky Frankfurters with orange fetishes.
Let's begin in Munich for the visit of
Koln
. You probably know the result by now.
Bayern
were unlucky to have a goal from Klose ruled offside when it looked like the last touch was from a Koln defender. However, few will argue with their 2-1 defeat and deny Koln their moment of triumph. However, you have to question the decision to pick Lucas Podolski for Bayern from the start.
You may recall from
Bundesbag's passim
the champions' visit to Cologne earlier in the season and Poldi's goal-scoring heartbreak when he put his old club to the sword. Well, things have moved on a touch since then and the German international has orchestrated a move back to his old club. In short, this was a game that Lucas was probably not in the best frame of mind to be involved in and by all accounts was dreadful. He was replaced by Landon Donovan, who wasn't much better apparently and only underlines the assumption that the on loan LA Galaxy player, brought in by Klinsmann, will be on his way back to the Home Depot Centre before long. The whole affair looks bad for Podolski's professionalism, Donovan's ability and Klinsmann's management.
For Koln, it's a magnificent achievement and a personal triumph for coach Christophe Daum who has never won at Bayern. Fabrice Ehret and Daniel Brosinski scored the goals for the away side who must feel that their Bundesliga future is all but secure for another season.
So much for Bayern, what about
Hoffenheim
? Could they grasp the nettle and take top spot? In a word, no. The title challengers faced
Stuttgart
in a local derby which ended 3-3.
Demba Ba
scored a hat-trick and Mario Gomez a brace (his second was exquisite). Jens Lehmann took issue with a foul which took place within Lehmann's own special area by Hoffenheim's Sejad Salihovic who lost his boot while doing the foul deed. The former Arsenal 'keeper marched over to the offending boot and threw it on to the top of his own goal net. Salihovic was forced to reclaim his footwear himself lest he be booked. I'm pretty sure that in England they have people who do that for players. That's the Bundesliga, keeping it real.
The game ended with a flourish after the aforementioned Salihovic missed a penalty in the last minute that would have won the game. On such small margins are the fate of championships determined.
So if the Hoff's not top, then who?
Hertha
? No. they lost 2-1 to
Wolfsburg
. In fact it's
Hamburg
who are the league leaders after a pulsating encounter with
Leverkusen
. Hamburg's Marcell Jansen put in a virtuoso performance and scored two goals, much to the delight of his coach, Martin Jol. If you haven't seen it already, check out Patrick Helmes' goal for Leverkusen. A gorgeous strike which rivalled many great goals last weekend:
Kevin Kuranyi's opener in the big Ruhr Derby against
Dortmund
was a cracking volley from an unlikely cross from Altintop. Mo' Zidan's equaliser wasn't as impressive but did salvage a point for BVB. Ex-Dortmund player
Diego Klimovicz
is settling in nicely just down the road at
Bochum
. His goal was as spectacular as Kuranyi's in his team's 1-1 draw at
Bielefeld
. Caio's strike for Frankfurt was a bright point in
Eintracht
's 1-0 win at
Karlsruhe
. It wasn't as bright as the orange worn by their travelling supporters in protest against their team's shoddy displays lately (their ultras call themselves 'Orange Koas'). Brighter still were the orange flairs that they threw on the pitch during the game (that's the flairs that you ignite, not trousers).
Elsewhere, much was expected of
'Gladbach
's 19-year-old attacking midfielder
Marco Marin
when his team were promoted to the Bundesliga at the end of last season. Well it's taken a little while but the young fella seems to be finding his feet in a team struggling at the foot of the table. At least they were struggling. Last Saturday they beat a poor Hannover side 3-2. Marin scored himself and was involved with most things good in the game. This means that they are 3 (three) games unbeaten and have not lost since the start of the Winter Break. Old stager Oliver Neuville scored the winning goal in the 83rd minute.
'Gladbach are still bottom but have managed to help squeeze the points difference down there. Only seven points separate 11th placed Frankfurt and the bottom side. Anyone from
Bremen
above should feel safe, although Werder's lamentable decline continues as they were beaten by
Cottbus
.
That's it, results and tables
here
.