Weekend TV Preview: 20 - 22 February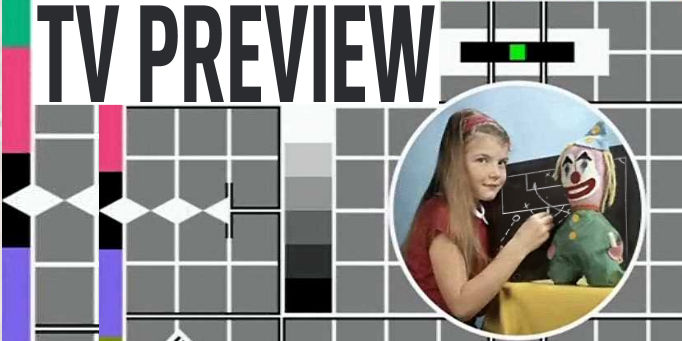 (All times - UK)
Friday 20 February
19.30 FC Schalke v Borussia Dortmund, Bundesliga, Setanta Sports 1
Big derby game between two giants of the Ruhr. Should be a game that has an impact on the League, but as it is, it's two mid-table teams desperate to get a run of form going. The 60,000 plus Gelsenkirchen crowd should provide a fantastic atmosphere.
Saturday 21 February
08.00 Adelaide United v Queensland Roar, Hyundai A League Preliminary Final, Sky Sports 3
As part of the Aussie's complicated end-of-season play off system (something Duffman will expand upon in these pages very soon) these two come together to decide who will play Melbourne Victory in next week's Grand Final.
12.45 Aston Villa v Chelsea, Premier League, Sky Sports 1/HD1
The dust has far from settled at Chelsea and probably won't until they have a huge clear out in the summer (if you'll excuse the extended metaphor). For Villa this is a tough period which could make or break their Champions League hopes - their next next three away games are Manchester City, Manchester United and Liverpool.
17.30 QPR v Ipswich, Championship, Sky Sports 1
An interesting choice of live fixtures, considering Forest play Derby today - one assumes the local constabulary refused the movement of that tie to early evening. So instead we have two teams in reasonable form who are just hovering outside the play-offs. But then it should be a more competitive encounter than...
17.30 Manchester United v Blackburn Rovers, Premier League, Setanta Sports 1
Yet another team go to Old Trafford to get this game out of the way and concentrate on the rest of the season.
19.00 Barcelona v Espanyol, La Liga, Sky Sports Xtra
Barcelona's come back from 2-0 down last week to draw against Real Betis should have provided the wake up call they need to secure the title. There's unlikely to be any such slip-ups against their struggling neighbours who lie at the bottom of the table.
21.00 Sevilla v Atletico Madrid, La Liga, Sky Sports Xtra
None of the teams chasing down third spot have shown much form recently. Atletico look best placed to lead a late charge to secure a Champions League spot, but their win in Seville last season was their first here in years.
Sunday 22 February
13.30 De Graafschap v Feyenoord, Eredivisie, Setanta Sports 2
Lowly De Graafschap won a famous victory in Rotterdam in early December however they've only won once in the nine games since, failing to score in seven of those. Feyenoord's awful season hasn't shown much sign of improving. Thankfully for them there are enough worse below them to keep them out of any real trouble.
13.30 Fulham v West Brom, Premier League, Sky Sports 1/HD1
Fulham need to put their uncharacteristic poor midweek display against Manchester United behind them and make sure they can put their flip-flops on sometime in April. As with every week it seems, West Brom could pull out of the relegation with a win here.
14.00 Motherwell v Celtic, Scottish Premier League, Setanta Sports 1
The number of games before the split is fast dwindling. Motherwell sit in the bottom half on goal difference alone, a situation not likely to improve after this encounter.
15.15 Airdrie Utd v Clyde, Scottish First Division, BBC ALBA
Two crap teams play to the tune of Gaelic commentary - why not see how long you can last.
16.00 Newcastle United v Everton, Premier League, Sky Sports 1/HD1
Don't ask me why, but I reckon this game will be a cracker. A game that really could produce any result - destined for nil-nil now I've said that.
20.00 Deportivo La Coruna v Valencia, La Liga, Sky Sports 1
Both teams are in a mid-season slump despite showing good promise at the start of the campaign. There could be goals here though - the last three games between these two have seen 16 (DIECISÉIS) hit the back of the net.
20.00 Lille v Monaco, Ligue 1, Setanta Sports 2
You ever get that feeling that we've got to the stage of the season where they're packing the schedules with games to fill some kind of contractual obligation? Hmmm.
Four To Follow
Schalke v Dortmund

Chris O:

Draw

;
Duffman:
Draw;
Sp3ktor:
Home win
;
Seb:
Home win.
Adelaide United v Queensland Roar
Chris:
Away win;
Duffman:
Away win;
Sp3ktor:
Home win
;
Seb:
Home win.
Aston Villa v Chelsea
Chris O:
Draw
;
Duffman:
Away win;
Sp3ktor:
Draw
;
Seb:
Away win
.
Newcastle v Everton
Chris O:
Away win
;
Duffman:
Away win
;
Sp3ktor:
Draw
;
Seb:
Away win
.