Weekend TV Preview: 6 - 8 February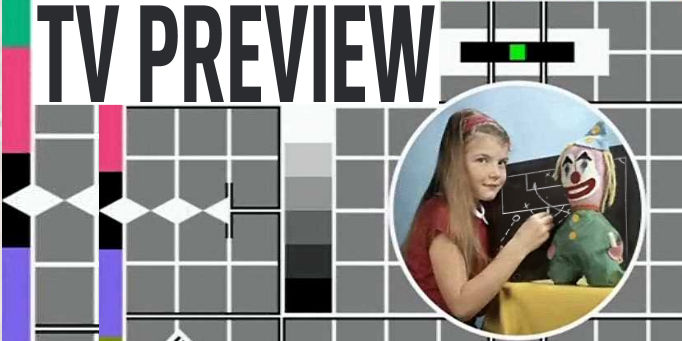 (All times - UK)
Friday 6th February
19:30 Arminia Bielefeld v Hertha Berlin, Bundesliga, Setanta Sports 1
A chance for to watch Bundesbag cult hero Artur Wichniarek in action as his Bielefeld side welcome second placed Hertha. With Marco Pantelic returning to form for Berlin, there could be plenty of goalmouth action.
Saturday
7th February
12:45 Manchester City v Middlesbrough, Premier League, Sky Sports 1 & HD1
Anxious to make amends for their Stoke nightmare, Mark Hughes' assortment of all-stars, reprobates and refugees should sweep aside the hapless 'Boro.
17:20 Leicester City v Oldham Athletic, League One, Sky Sports 1 & HD1
Leicester are top by a street. Oldham are a decent enough side and in Lee Hughes have a striker who is probably good enough to play at a higher level.
17:30 Portsmouth v Liverpool, Premier League, Setanta Sports 1
Fresh from their tedious cup exit, Liverpool can now concentrate on the Leagues (Premier and Champions) from now on. Presumably Tony Adams has spent the week pondering the collosal irony of his back four not knowing how the offside rule works.
19:00 Real Madrid v Racing Santander, La Liga, Sky Sports Xtra
Racing were doing OK until Barca came along last week and ruined everything. Now after having endured Messi, they must face Robben. Real Madrid are in tip-top form under Juande Ramos (who wasn't such a bad manager after all was he?) and should be heavy favourites to win at the Bernabeau.
20:00 Lille v Sochaux, Ligue 1, Setanta Sports 2
Sochaux may be third from bottom but they have only lost one game in their last five. It's pretty tight up at the top of the French league and Lille can't afford any slip-ups, especially against a team in the bottom three.
21:00 Sevilla v Real Betis, La Liga, Sky Sports Xtra
The home side will probably feel that a Champions League spot is the most realistic target than the title. Meanwhile, Betis have more immediate concerns. An away win should see them establish some breathing space at the bottom of the table.
Sunday 8th February
11:30 Vitesse v Ajax, Eredivisie, Setanta Sports 2
This time last year Vitesse had the temerity to take a point off Ajax in this fixture. Ajax punished them later in the season with a 3-0 thumping. The Amsterdam club have many bunnies in the Eredivisie thanks to their historical dominance of the League over the decades. However, that was then and this is now. Who knows what will happen..? Me, away win.
12:15 Forfar Athletic v Rangers, Scottish Cup 5th Round, Sky Sports 2
Forfar are not going into this game in great form having lost their last two matches in Division 3. The extreme weather in the UK makes this game a doubt at Station Road, however a bumper partisan crowd and arctic conditions may prove something of a leveller. The dream is on.
13:30 Tottenham Hotspur v Arsenal, Premier League, Sky Sports 1 & HD1
The Big One. All being well, Arshavin will be on for his debut. He will need to have his wits about him in a derby that has developed a reputation for high tackles and hi-jinks in recent years. Impossible to predict a scoreline for this one. Although 8-9 wouldn't be too far off the mark.
16:00 Bayern Munich v Borussia Dortmund, Bundesliga, Setanta Sports 1
Klinnsy and the gang kicked off the second half of the season with a defeat at Hamburg. BVB may only be two places below them in the league but there is still a considerable gap in quality between them in my opinion. Dortmund may reap the whirlwind at the Allianz.
16:00 West Ham United v Manchester United, Premier League, Sky Sports 1 & HD1
Few could have predicted the transformation of Carlton Cole from isolated clogger to integrated lynchpin under Gianfranco Zola. I saw him play in the recent game against Hull and he was the best player on the pitch. If Fabio is serious about him playing for England then he'll want to take a seat at Upton Park and see what Cole can do against Vidic and co.
20:00 Marseille v Bordeaux, Ligue 1, Setanta Sports 2
Four points separate these two teams in fourth and second respectively. Laurent Blanc's men can expect a hot reception at the Velodrome. A decent encounter is in store for all those not watching Dancing On Ice.
21:00 Osasuna v Valencia, La Liga, Sky Sports 1
Another Spanish top v bottom clash. The head-to-head and league positions favour the away team to take the points.
Four To Follow
Every week SPAOTP's panel of 'experts' will predict the outcome of four matches from our Previews. Over the rest of the season we'll be keeping score.
Tottenham Hotspur v Arsenal
Chris O:
Draw
Duffman:
Away win
Sp3ktor:
Draw
Bayern Munich v Borussia Dortmund
Chris O:
Draw
Duffman:
Home win
Sp3ktor:
Home win
Portsmouth v Liverpool
Chris O:
Away win
Duffman:
Draw
Sp3ktor:
Away win
West Ham Utd v Manchester Utd
Chris O:
Away win
Duffman:
Draw
Sp3ktor:
Away win
Feel free to agree/pour scorn on our efforts.