Midweek TV Preview: 9 - 12 February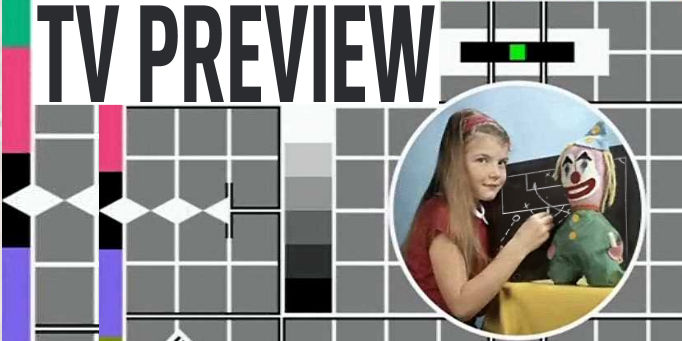 Monday 9 February
19.45 Kidderminster v Cambridge United, Blue Square Premier, Setanta Sports 1
With Burton's lead in the Conference looking unassailable, the battle for the play-off spots is where the action is. Three points separate the next seven teams, a group which includes Kidderminster and Cambridge. Expect a tight game - only Torquay have conceded fewer than these two in the division.
19.45 Leeds United v Millwall, League One, Sky Sports 1/HD1
If chants are anything to go by these two are the least popular teams in the division - but then Palace fans regularly sing that their team is "by far the greatest team the world has ever seen" - so these things really should be taken with a pinch of salt. Both sides are wobbling at the bottom of the play-off places at the moment. Millwall have games in hand, though, and can still reasonably hope for a push to the automatic spots.
Tuesday 10 February
19.45 Brazil v Italy, International friendly, Sky Sports 1/HD1
It's a fixture that conjures up images of grainy satellite feeds and telephone line commentary by David Coleman. It may be a friendly but this clash of footballing styles always seem to throw up something worth watching.
Wednesday 11 February
10.15 Japan v Australia, World Cup Qualifier - Asia Group 1, British Eurosport & HD
The clear favourites to qualify from this group, Australia are breezing through having yet to concede a goal in their three qualifiers. Japan are finding things less easy, being held at home to Uzbekistan.
17.15 Poland v Wales, International friendly, Setanta Sports 1
Wales playing an overseas friendly - don't expect too many stars of the Premiership to make the trip. Well maybe Gareth Bale will.
19.45 Republic of Ireland v Georgia, World Cup Qualifier - Europe Group 8, Sky Sports 1
Ireland have started strongly and have already beaten Georgia in Tblisi in this campaign. Expect more Rafa bashing as
Robbie Keane
leads from the front.
19.45 San Marino v Northern Ireland, World Cup Qualifier - Europe Group 3, BBC2 Northern Ireland (Sky 992) & BBC Interactive
Northern Ireland could climb to second with a good win here. Don't worry, it won't last.
21.00 Spain v England, International friendly, ITV1 (not Scotland) & ITV HD (Freesat only)
Nasty taste in your mouth? You need
some mints
.
00.00 San Lorenzo v San Luis, Copa Libertadores, Setanta Sports 2
The group stage kicks off with San Luis from
Mexico
, making their debut in the competition, facing a tough start against the side that finished top of the Argentine Apertura.
Thursday 12 February
19.45 Ebbsfleet United v Burton Albion, Blue Square Premier, Setanta Sports 1
Burton don't seem to to suffering at all from the departure of Nigel Clough. Ebbsfleet's season is going from bad to worse - to sack the board, choose option 1.