Bundesbag Week 11: After you. No after you.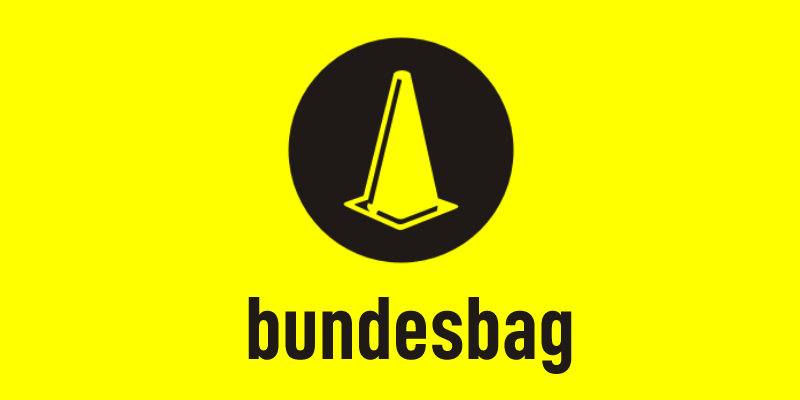 Every league experiences them, sometimes more than once. That's a weekend where the championship contenders all contrive to lose the initiative.

We'll begin with a shock defeat to Hamburg who were at home to

'

Gladbach

. A fixture, rare in the Bundesliga as one in which you should have been able to put the house on a home win. However, if the homeless population of the

Rieperbahn

increased over the weekend it's because the away side stormed back from 2-1 down to win 3-2 thanks to a winner from substitute

Rob Friend

.

Bruno

Labbadia

's squad is missing the odd striker or twelve and is said to be interested in signing

Andrei

Voronin

. However, their problems at the back require urgent attention and lend credence to my earlier contention that

Bremen

are emerging as the title favorites given their strength at the back. At least it would if

Werder

had not surrendered two goals to

Nurnberg

and had to chuck the kitchen sink at them to salvage a point.

That draw was enough to briefly move Bremen to the top of the table on Saturday afternoon. The way was clear then for

Leverkusen

to extend their morning lead or for

Schalke

to top the table by beating the Bayer club in the 5:30 kick off later that day. Needless to say the pressure got to both of them and the game finished with another 2-2 draw. The result could have been so much more for Leverkusen after going 2-0 up with goals from

Toni

Kroos

and

Stefan

Kiesling

. However,

Kevin

Kuranyi

and

Vincente

Sanchez

lifted the roof off the Arena

Auf

Schalke

with two late strikes to keep their guests on top while narrowing the gap at the top AND bringing

Hoffenheim

into the fray. Yes,

Hoffenheim

are back on the agenda after an impressive 1-0 win at

Freiburg

on Sunday.

Immediately behind them are

Bayern Munich

who could have sealed

Stuttgart

coach Marcus

Babbel's

fate had they won at the Mercedes Benz Stadium. As it happened, the home side busted a gut for their coach and claimed a point in a goalless draw.

Babbel

lives to fight another day but will fear what awaits them in

Sevilla

in the Champions League this week. Bayern on the other hand were to suffer the indignity of losing to a French team last night.

Elsewhere,

Borussia

Dortmund

are slowly progressing up the table after beating

Hertha

2-0 at the

Westfalon

.

BVB

had to work hard for their result which was not completely assured until Lucas Barrios scored a late nerve-settler. Improving

Hannover

should be well pleased with their away win at

Koln

. Bochum, meanwhile, are not improving and lost again, this time to

Frankfurt

.

Finally,

Mainz

have made a great start to the season. They have 18 points, only one behind Bayern and level with their opponents last weekend,

Wolfsburg

. Much of their success is down to the six goals and five assists from attacking midfielder

Andreas

Ivenschitz

. He was on the mark once again last Saturday. The champions took the lead with two goals from

Obafemi

Martins

.

Chadri

Amri

and

Ivenschitz

and brought it back to 2-2. Then

Misimovic

scored The Wolves' third and that looked to be that until

Tim

Hoogland

struck late to round off this weekend of

meaningful

draws.

In the Second Division,

Armenia

Bielefeld

stay top thanks to goals from

Giovanni Federico

and

Christopher

Katongo

in their 2-0 win against

Cottbus

. Second are

Kaiserslautern

followed by

St Pauli

.

That's it. Results and tables

here

. Follow the Bundesbag on

Twitter

.