Weekend TV Preview: 6 - 8 November 2009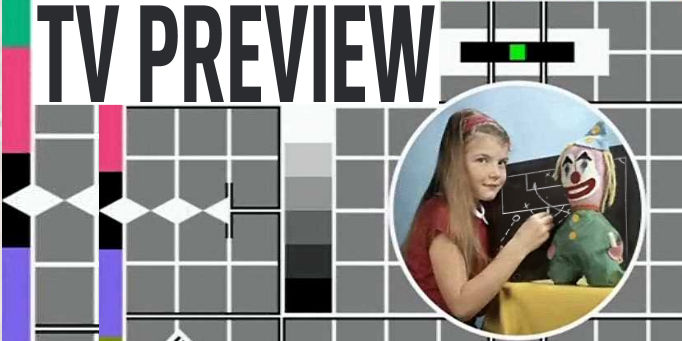 Friday 6th November
19:30 Leverkusen v Frankfurt, Bundesliga, ESPN
Leverkusen find themselves one point ahead at the top of the Bundesliga, but they've only beaten Frankfurt once in their last six meetings. Normally stingy in defence, they conceded two goals late on last week against Schalke, so the potential for a further wobble here is considerable.
19:45 Derby County v Coventry City, Championship, Sky Sports 1/HD1
Derby's last win was in early October, Coventry's was in late September. Draw.
Saturday 7th November
12:30 Hearts v Hibernian, Scottish Premier League, ESPN/HD
Hibs are on a great run at the moment and find themselves in a Glasgow sandwich at the top of the SPL table. That'd be a deep-fried sandwich, presumably.
12:45 Swansea City v Cardiff City. Championship, Sky Sports 1/HD1
A tasty Welsh treat and one in which Cardiff are long overdue a win. The last time The Bluebirds beat The Swans was in 1997, but Dave Jones men look serious promotion candidates this year and could grab all three points.
12:45 Paulton Rovers v Norwich City. FA Cup 1st Round, ITV1/HD
No, us neither, but apparently Paulton are based just outside of Bristol and play in the Southern League Division One - South and West. Their record attendance is said to be around 2,000 for an FA Cup tie against Crewe back in 1906. We suspect they might beat that today.
17:30 Wolverhampton Wanderers v Arsenal, Barclays Premier League, ESPN/HD
Unfortunately for Wolves, this is a decidedly above-average spell for The Gunners. They've booted Liverpool out of the Carling Cup, thumped Spurs in the North London derby and beaten AZ Alkmaar 4-1 in the Champions League. Their last five games have seen them score 1, 2, 2, 3 and 4 goals respectively, so what chance 5 against Mick McCarthy's men?
19:00 Barcelona v Mallorca, La Liga, Sky Sports 2/HD2
Mallorca are having a good season so far, but that's largely due to their 100% start at home. Away, they're about as good as... well... Barcelona in the Champions League.
19:45 Atalanta v Juventus, Serie A, ESPN
Two teams gravitating towards different ends of the table. We'll give you a clue as to which one's which: Juventus have only lost two of their last 21 matches stretching back to April this year. Your time starts now...
21:00 Atletico Madrid v Real Madrid, La Liga, Sky Sports 2/HD2
Atletico are already struggling to avoid relegation this season, let alone progress in the Champions League. What they need is a match against weak opposition to steady the nerves a bit. What a shame they won't get one until Monday.
Sunday 8th November
12:45 Falkirk v Celtic, Scottish Premier League, Sky Sports 3/HD3
Bottom v top. A team that hasn't won a game in the league all season against a team that's only lost one. Do we really need to spell this one out for you?
13:20 Northwich Victoria v Charlton Athletic, FA Cup 1st Round (followed by 2nd Round Draw), ITV1/HD
As we said on
The Sound of Football podcast last week
, this fixture would have seemed inconceivable a few seasons ago, but The Vics won't mind that one bit. Northwich have applied to go into administration twice in the last couple of years and this fixture will help pay off some of the huge debt they find themselves in.
13:30 Hull City v Stoke City, Barclays Premier League, Sky Sports 1/HD1
If the tabloids are anything to go by, this could be your last chance to see Phil Brown for a while – especially if Stoke continue to hold the sign over their opponents today. Stoke will also be spurred on by the fact that a win in this match could see them move into the top five. Highly unlikely, but technically possible.
13:30 AZ Alkmaar v Feyenoord, Eredivisie, ESPN
The start of a Double Dutch weekend for ESPN! Both teams will be looking to put heavy, nay, embarassing defeats out of their memory. Feyenoord were walloped 5-1 in the league last weekend while AZ met the full force of an in-form Arsenal on Wednesday. We'll take a draw on this one.
15:30 FC Twente v Ajax, Eredivisie, ESPN
So Ajax haven't lost any of their last seventeen (ZEVENTIEN) matches going all the way back to August, and yet they're only third in the Eredivisie table. A win in this game, however, and that could all change.
16:00 Chelsea v Manchester Utd, Barclays Premier League, Sky Sports 1/HD1
The top two face each other in the big game of the day with Drogba on fire and Joe Cole back to his tenacious best for the hosts. United have Ferdinand out through injury but Vidic should be back in defence. United haven't won at Stamford Bridge for seven years and we think they might have to wait a bit longer after this one.
18:00 Valencia v Zaragoza, La Liga, Sky Sports 1/HD1 (19:00-20:00 2nd half only)
Zaragoza's win over Almeria last week was their first in the league since late September – which was around the time Valencia last lost in the league. Home win.
19:45 Inter Milan v AS Roma, Serie A, ESPN
Roma showed great resolve to come back from 1-0 down to beat Fulham 2-1 last night, but a seemingly unstoppable Inter are a different proposition altogether – especially with Roma's poor away form. Three points to the Special One.
20:00 Sevilla v Villarreal, La Liga, Sky Sports 1/ HD1
Possibly the best Spanish game of the weekend. Both teams are in great form, Villareal's making a mockery of their 13th spot in the table at the moment.
21:45 TBC, MLS, ESPN
Yes, possibly our shortest ever listing as we're not sure which Conference semi-final will be shown by ESPN, so keep checking
their website
for more updates as they arrive. Or indeed 'if.'