Weekend TV Preview: 14-21 November 2009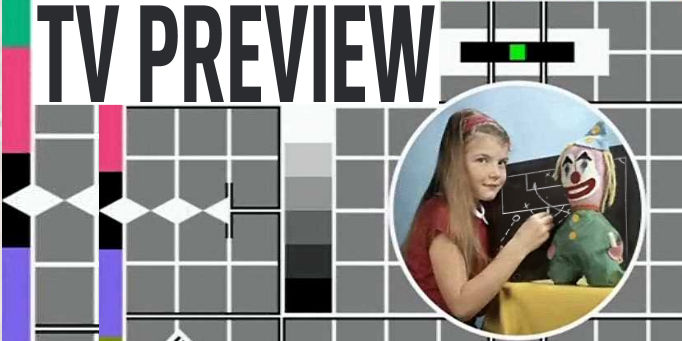 Saturday 21st November


11:00 Rubin Kazan v Zenith St
Petersburg
, Russian Premier
Liga
, ESPN
What better way to return to club football than by watching a potential domestic title decider? Yep, it's starting to get a bit parky in Russia and this is the penultimate round of the season. Rubin require a win against third placed
Zenit
to put the Championship beyond
Spartak
and claim their second successive crown.
12:45 Liverpool v Manchester City,
Barclays
Premier League, Sky Sports 1/
HD
1
And once the action in the Motherland is over, switch over to
Google
Botherers
Sports 1
who are interrupting their usual schedule of pro-video evidence propaganda for a football match. And it's a huge match in terms of the fight to finish in that final Champions League spot. City may not have lost in seven matches but they've drawn their last five and the pressure is on Mark Hughes. Liverpool are there for the taking too.
17:20 Ipswich Town v Sheffield Wednesday, Championship, Sky Sports 1/
HD
1
Two teams whose respective clubs have money in the bank but are having trouble getting to grips with this most fractious of leagues. Roy Keane may win the
Most Murderous Stare Competition
but is having trouble winning football matches. Don't tell him I said that though as he's bigger than me.
17:30 Manchester
Utd
v
Everton
,
Barclays
Premier League, ESPN/
HD
Thought I'd double-check the head-to-head on these two in recent years and I was right. United pretty much own this fixture. The last time
Everton
took so much as a point at Old
Trafford
was in 2004. However, The Toffees did beat United at
Wembley
the last time they met so perhaps... Nah who am I kidding? Worth watching if your a supporter otherwise go ahead and watch something else. The Dortmund v Mainz game will be somewhere on the Internets.
18:55 Real Madrid v Racing
Santander
, La
Liga
, Sky Sports 2/
HD
2
Second meets fourth from bottom. Expect a home win and
a lot
of wank about Cristiano
Ronaldo
.
19:45
Fiorentina
v
Parma
,
Serie
A, ESPN
La Viola can overhaul
Juventus
with a win but have a massive game against Lyon during the week. They'll be grateful
af
the extra day's preparation, no doubt.
21:00 Athletic Bilbao v Barcelona, La
Liga
, Sky Sports 2/
HD
2
This is a bit more like it. A lively atmosphere is in store for the visit of the winners of everything last season. Bilbao are in eighth and
Barca
have the Champions League on their minds.
Sunday 22
nd
November


12:30 Dundee
Utd
v Celtic, Scottish Premier League, ESPN/
HD
We keep hearing that the financial constraints of Rangers and Celtic are making Scottish football interesting. Yet a quick glance at the table reveals that the Old Firm are still at the top. It would be great if the home supporters unfurled a huge banner before the match saying "Don't forget, you're here forever."
13:30 Bolton Wanderers v Blackburn Rovers,
Barclays
Premier League, Sky Sports 1/
HD
1
Definitely falls into the 'Not Quite As Dull As It Looks' category. A rip-snorting local derby featuring
Allardyce
versus a re-imagined version of Allardyce. Sort of like
Escape From New York
v
Escape From LA
. Which team will be New York? Watch and find out.
16:00 Stoke City v Portsmouth,
Barclays
Premier League, Sky Sports 1/
HD
1
Another deceptively intriguing match. Both teams have bags of commitment and the away side will try to take it to Stoke for fear of being bullied. Having said that, if Stoke play with the sort of ambition they lacked at Hull two weekends ago this could be a walk over. Be interesting to see if
Tuncay
makes an appearance.
16:30 Hamburg v Bochum, Bundesliga, ESPN
Both teams are pretty awful. Hamburg's injury problems are hampering their progress while
Bochum's
lack of good players is sending them down with the Hertha.
17:55
Malaga
v
Zaragoza
, La
Liga
, Sky Sports 2/
HD
2
Jermaine Does
Malaga
sounds like a Seventies soft porn movie but is in fact a football match. I'll leave you to decide which you'd rather watch.
19:45
Juventus
v
Udinese
,
Serie
A, ESPN
Assuming
Fiorentina
take the points on Saturday,
Juve
will need to win this one to regain second spot.
Udinese
are looking at a fairly meaningless season.
01:30 (Monday morning) LA Galaxy v Real Salt Lake,
MLS
Cup Final, ESPN
The final game of the Major League Soccer ends in a grand final. Say what you like about the quality and interest of football in the US but all tickets are sold and an a lively atmosphere awaits the teams at Seattle's
Qwest
Field. The Galaxy are a poor side being carried by the excellent Landon Donovan and David Beckham. Real Salt Lake are a more solid if unspectacular unit who, much like New York last year, are surprise entrants in the Final. Unlike NY, they're a better team and the outcome of this match is not nailed on by any means. You'll be able to read all about this match in Chris
Nee's
excellent
Football Americana
on this very website.