Football Americana: Glory for Real Salt Lake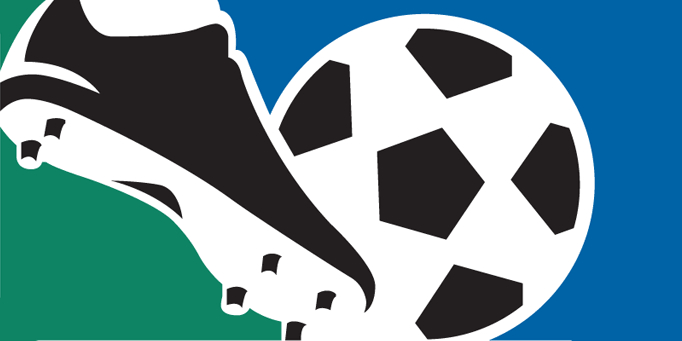 Ladies, lords and gentleman, it's time for the last Football Americana of 2009. Thanks to the Collective Bargaining Agreement dispute and the return of the NASL name (now attached to a USL breakaway league which could begin life next year) we're sure to have a fun-filled off-season, but for now the action on the field of play is over - and it ended in suitably dramatic fashion.
Emerging victorious from Sunday evening's showpiece MLS Cup Final game at Seattle's Qwest Field were not, as so many of us predicted, LA Galaxy, but Real Salt Lake. Jason Kreis and his team went down in league history, Kreis as the youngest ever coach to win Major League Soccer and RSL as the first team to win the title after posting a sub-.500 regular season record. We also, sadly, saw the first ever goalkeeper substituted in the Final, as LA Galaxy's Donovan Ricketts was unable to continue after injuring his hand.
And it was substitutions that gave the game much of its drama within the regulation 90 minutes. LA started David Beckham despite a foot injury which kept him out of training until Friday, but he made it through 120 minutes with a little help from painkilling injections. Not so lucky was RSL's Javier Morales, who left the field in tears after a "robust" first half foul by the man they call D-Bec ended his participation in the evening. Kreis had to make another unplanned substitution at half time, Will Johnson suffering with illness having recovered from food poisoning in time to start the match.
The Galaxy took the lead just before half time. Salt Lake's football was neat and tidy but very predictable, while LA's urgency was inefficient but finally paid off with the opening goal. Beckham played a through ball to Landon Donovan in the channel and he picked out Mike Magee with an irresistable cross to the far post. Magee kept his knee over the ball and controlled his finish into the bottom corner to give Bruce Arena's side a half time lead, and it was just about deserved. For all RSL's good quality play, they'd created next to nothing.
Robbie Findley was Salt Lake's hero in the second half. After he and Yura Movsisyan had created havoc in the Galaxy penalty area, the ball fell handily at his feet and he easily stroked home past the injured Ricketts, who was replaced by Josh Saunders after the goal. Saunders did well, keeping RSL at bay throughout the rest of the game despite appearing to be playing in pyjamas. LA had their chances to win it too, but the sides could not be separated after 120 minutes of play and after the draining experience of extra time, MLS Cup 2009 went to penalty kicks.
And from the spot, Real Salt Lake triumphed. Beckham kicked it all off with a goal but misses by Jovan Kirovski and Donovan (LA) and Kyle Beckerman and Andy Williams (RSL) saw the shoot out go into sudden death at 3-3. Chris Klein and Chris Wingert took it to 4-4 before LA's Edson Buddle had his kick saved by MLS Cup MVP 2009 Nick Rimando, whose heroics were set in stone by Robbie Russell, who stepped up to score the winner and trigger the team sprint from the half way line which must be one of the best feelings in football.
So, too, must be lifting the cup after winning the title - just ask Beckerman. Congratulations to Real Salt Lake, MLS Cup Winners 2009. Football Americana will be back in 2010, unless something happens that's so dramatic it either pops in during the off-season or isn't necessary at all. See you next year.
...and our thanks go to Chris Nee for reporting on MLS matters for
Some People Are On The Pitch
since June of this year. To read more of Chris' great football writing, visit TwoFootedTackle.com
.