Jeu du Jour Week 13: Les chaises musicales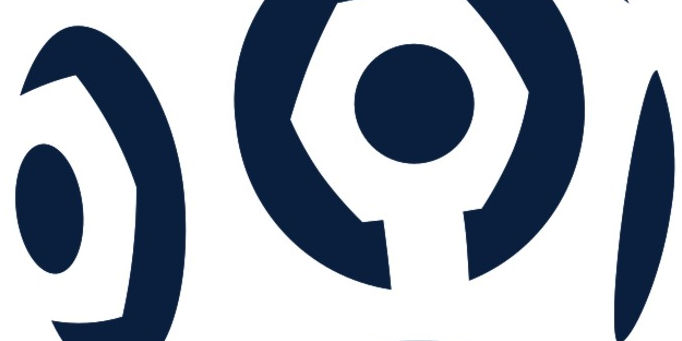 Over the last few weeks,
Jeu Du Jour
has brought to your attention the incredible rise and rise of
Auxerre
, a team that won only one of their first six games this season but who this weekend took their place at the top of the Ligue 1 table.
It's been seven years since they've been at the French football summit, but a run of seven consecutive wins means they've now dislodged champions Bordeaux from their lofty perch.
Their incredible achievement came about following a 2-0 win over
Monaco
at the weekend. AJA's man of the moment Benoît Pedretti crossed for Adama Coulibaly to head in the opening goal at the end of the first half. Though Guy Lacombe's men tried to fight back, it was Auxerre who maintained their momentum and added a second through Delvin Ndinga two minutes from time in the second half.
Monaco, for their part, looked all the weaker without star striker Nenê and his absence in recent weeks has been instrumental as his side have slipped from second place a few weeks ago to eighth at present.
For Auxerre, however, there's no denying they've got to be taken seriously as a potential title winner in an ever-changing Ligue 1 season. While other teams have struggled to remain consistent, Jean Fernandez and Co. have timed their run perfectly, hitting top spot on the back of a ten-game unbeaten spell.
Bordeaux
were leading the table before Saturday's games, but they lost 1-0 at home to another team showing impressive form,
Valenciennes
. Laurent Blanc's men were made to suffer their first defeat at home since Lyon beat them 3-1 on October 7th 2007 and it was all the more remarkable given Mamadou Samassa's goal was one of only three attempts the away side managed to get on target throughout the game.
Bordeaux were admittedly missing the talents of Yoann Gourcuff and Alou Diarra but this second consecutive defeat in the league for Les Girondins suggests a worrying need for consistency at the moment. Bordeaux drop to second in the table, a point behind Auxerre, while Valenciennes rise to sixth as they extend their current unbeaten run to five games.
Lyon
were also guilty of not taking their chance to lead the table when they only drew 1-1 at bottom club
Grenoble
who, for the last twenty minutes or so, were playing with ten men. Lyon took a long time to string together any play of a decent standard and it wasn't until the 66th minute that they made their breakthrough.
Bafetimbi Gomis, coming on as a substitute, didn't waste any time in setting up Cesar Delgado for his second goal of the season, but their lead was to last just seven minutes. Shortly after the sending off of Laurent Courtois, Danijel Ljuboja calmly finished off a fine move to score his fifth goal of the campaign and amazingly only the sixth for Grenoble in total.
Lyon, surprisingly, showed little fight for a winner, all of which left Claude Puel's team in third place while Grenoble will feel happy at having doubled their points tally for the season.
Regular visitors to this feature will remember
PSG
's match against
Marseille
nearly a month ago was postponed due to an outbreak of Swine Flu, but the game was finally last Friday at the Stade Velodrome.
It turned out to be a straight-forward affair with Marseille winning 1-0 thanks to a goal from Gabriel Heinze, playing against his former team-mates. Marseille looked easily the better side and dominated the significant action in both halves while PSG reverted to the lame form that's permeated much of their season thus far.
That match, taking place so late on in the week as it did, precluded both sides from playing at the weekend and leaves them both a game behind everyone else in the league. As a result, PSG are now down to 13th (but be under no illusions: this is down to poor form rather than having a game in hand) while Marseille are down in 7th. If Marseille do win their game in hand, they'll find themselves up in the top three or four. The way the title challengers have been throwing away their good form this season though, I wouldn't put any money on it...
Speaking of the top of the table,
Lorient
and
Montpellier
are leading the New Wave charge as they find themselves in fourth and fifth place respectively. Lorient were 2-0 winners at
Saint Etienne
. Goals from Marama Vahirua and Franco Sosa inside the first 17 minutes did the damage as Lorient made it just one defeat in their last eight while Saint Etienne return to 17th spot – the position they finished in at the end of last season, avoiding relegation by the narrowest of margins.
Montpellier, however, prove to be easily the best of the three promoted sides following a 2-0 win at home to
Lille
. A brace from Victor Montano means Montpellier remain unbeaten at home (a claim only they and Lorient can make), and Lille continue to struggle in their efforts to reach top-half safety.
The other two promoted teams,
Lens
and
Boulogne
, remain in the bottom five, but Lens at least are summoning up some fighting spirit. Their 2-1 home win over Nancy sees them overtake Saint Etienne while Boulogne sat out the weekend's action and remain second-bottom.
The only other result to tell you about was
Nice
's 1-0 win over
Toulouse
. A Loic Remy penalty early in the second half was enough to help Nice overtake Toulouse in the table and earn their fourth straight win in the league. Another example of a team stringing together some good form – something which strangely can't be said of many supposedly better teams in Ligue 1 this season.
Finally, a brief look at what's going on in Ligue 2 and first of all we see it's
Caen
leading the way with a seven point lead at the top of the table. It was they who finished 18th in Ligue 1 last season but their current campaign has been a success virtually from Day 1. With 14 games under their belt, they've lost just one so far and already look like certs to return to the top flight.
In second are
Le Havre
, last season's bottom club in Ligue 1, then in third place and level on 25 points are
Arles
, a team that have come out of nowhere having finished third in last season's Championnat National (France's third tier).
Nantes
, the other relegated team from Ligue 1 in 2008/09 are fourth.
Apparently Arles have recently signed an agreement to become Man City's feeder club, whereupon Mark Hughes will have first pick of any of their best players while Arles get the underachievers from the City of Manchester Stadium. At this rate, Man City could be getting themselves some decent talent – possibly at the expense of a rapidly improving Arles team. Let's hope it works out mutually acceptable for both parties in the long run.
Well that just about wraps it up for another French football round-up. Full results and standings can be picked up
here
. For now though, it's à bientôt...